The Downtown Minneapolis Street Art Festival returns August 12-13, 2023! Stay tuned for more info.
The Artist Application for the 2023 Downtown Minneapolis Street Art Festival is now open! Apply today!
ELIGIBILITY and SELECTION CRITERIA
This call is for 1) tempera chalk muralists and 2) spray paint muralists. Artists will create this work on site over two festival days.
Open to all artists aged 18 or older. The application process is open to both amateur and professional artists. There is no fee to participate. Artists will be selected by a jury. Please present your best work, including:
work samples for jury consideration (.png preferred)
photo of the artist
3-5 sentence biography
artist website and social media handles (all available)
Selection Criteria
Artistic merit and intent of work samples
Originality of technique and/or conceptual content
Feasibility of executing artwork in time frame and festival environment
Ability to deliver as demonstrated by past work and experience
Artist contribution via participation or mentorship to diversifying the field
We strive to ensure a good mix of levels of expertise and can connect amateur artists with professionals who can provide mentorship.
Interested in becoming a vendor at this year's festival? Apply to be a part of the Artists Craft Market!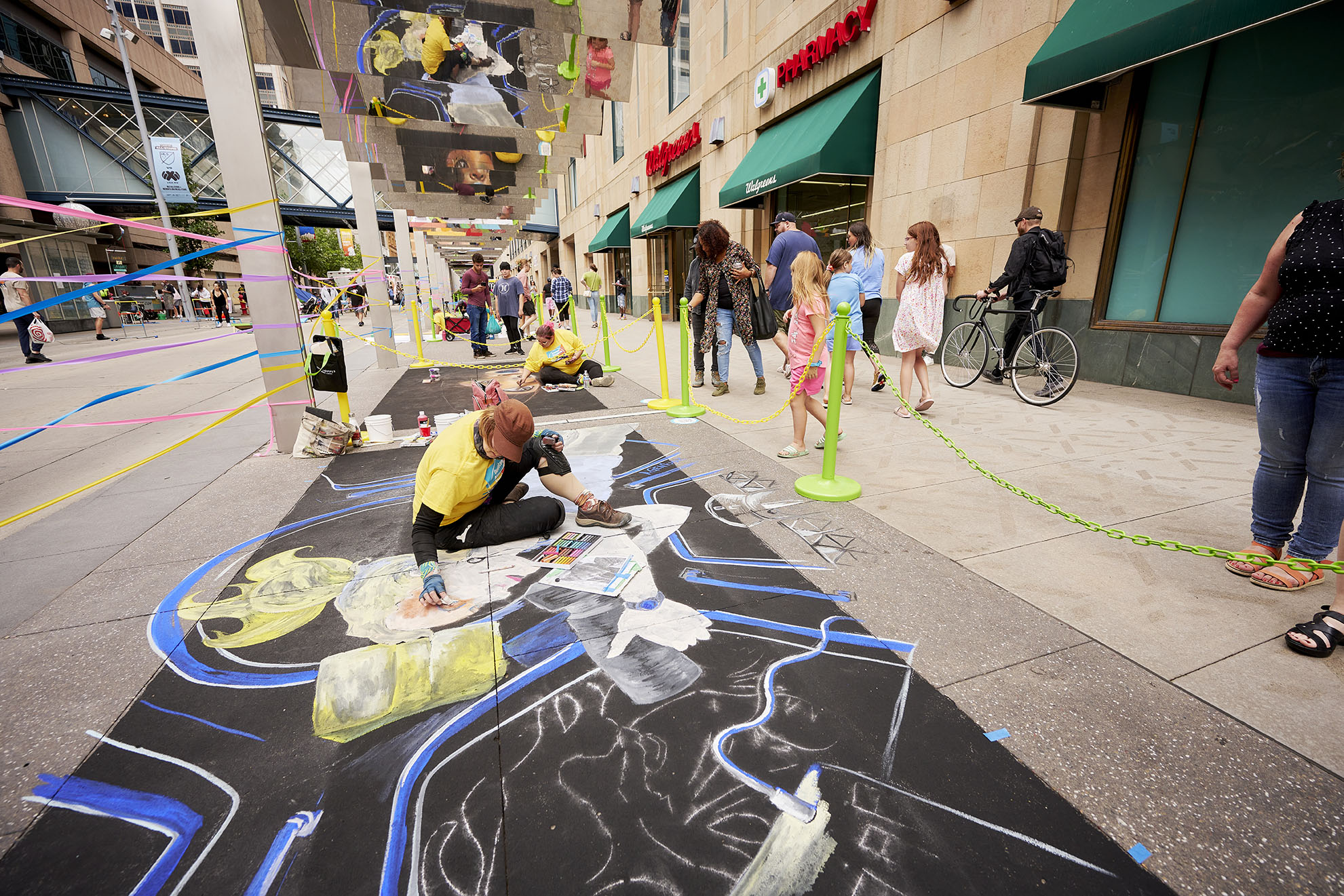 Artists hard at work during the 2022 festival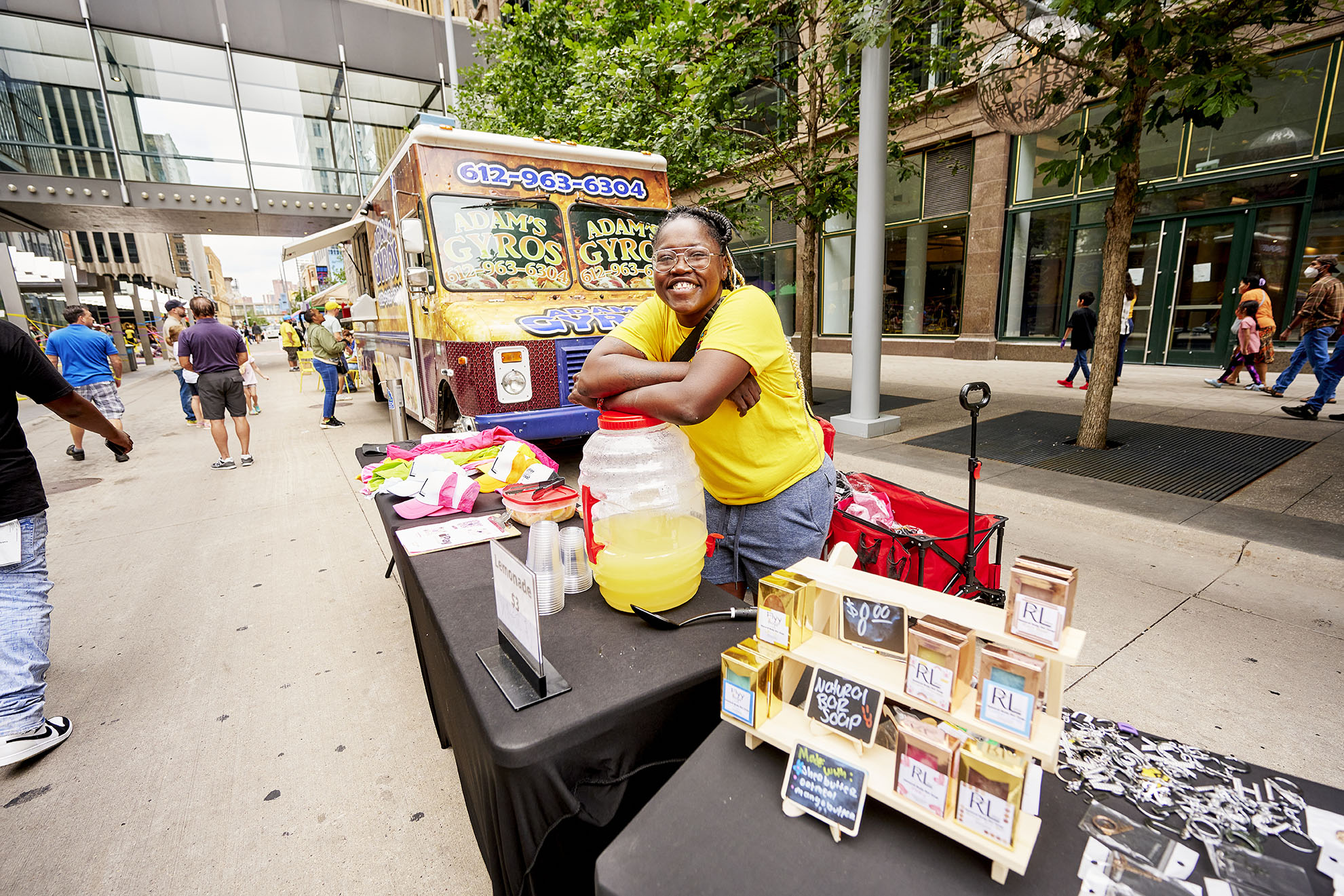 Vendor at the festival edition Makers Market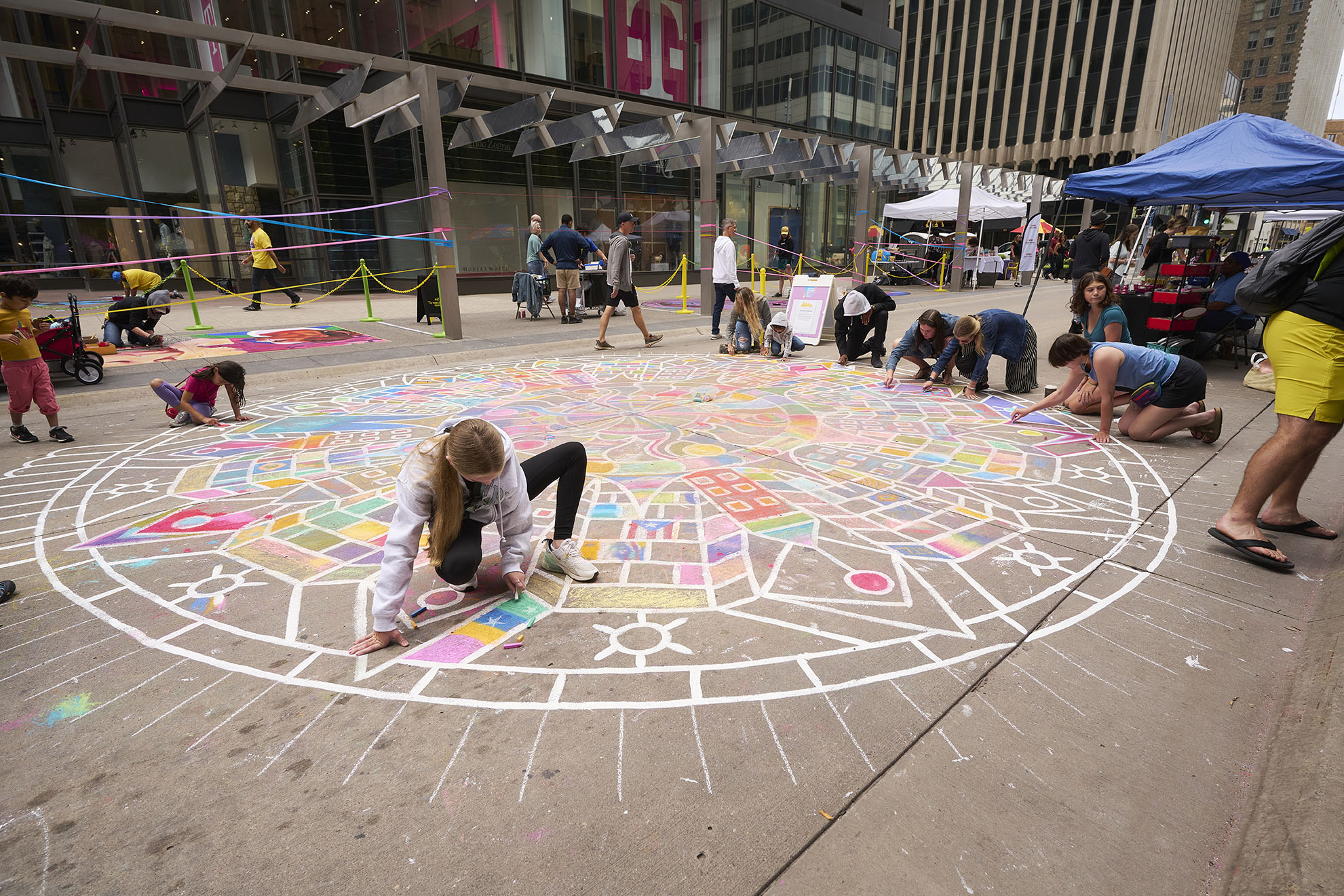 Working on the 2022 Community Mandala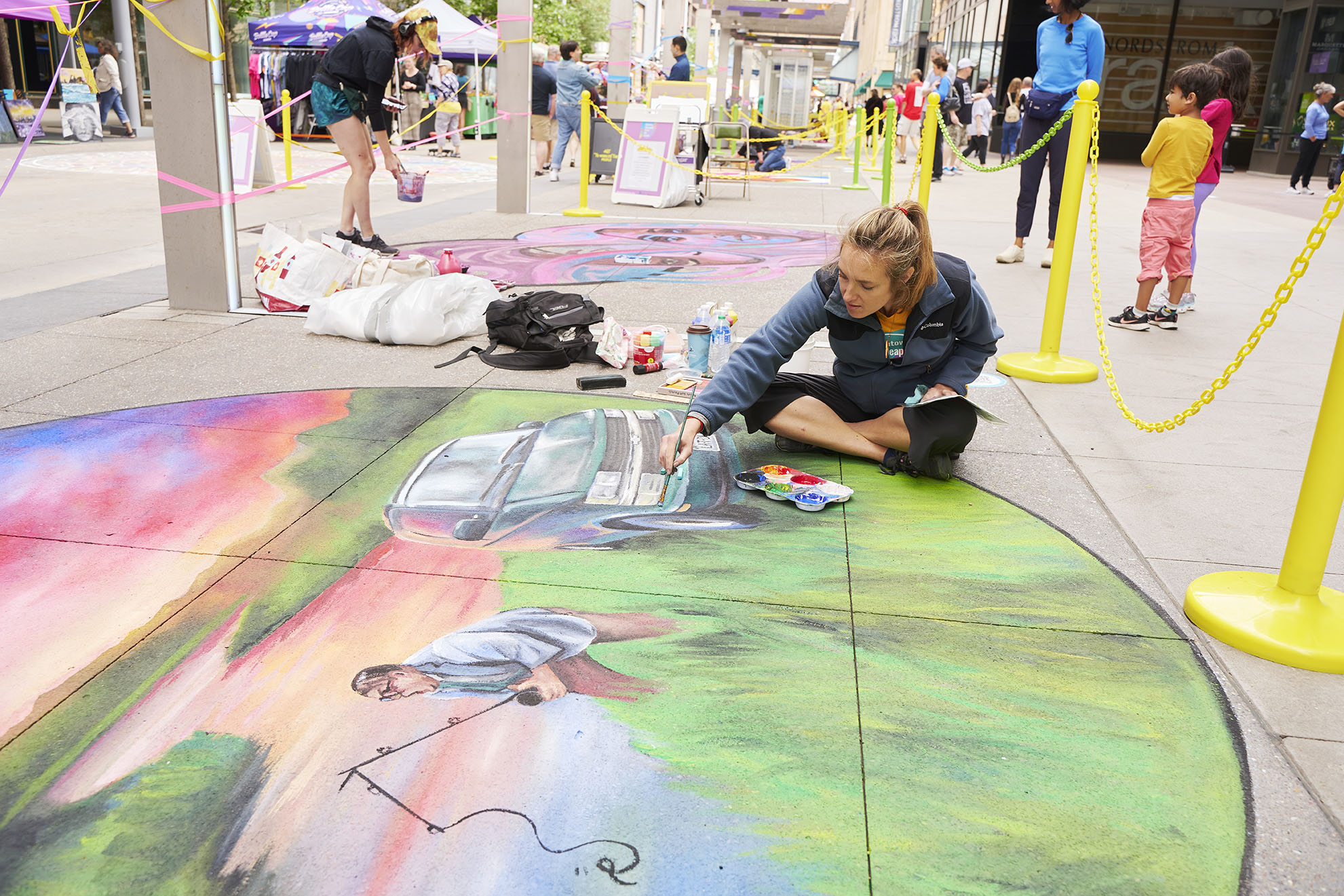 LeAnna Wurzer working on her 2022 piece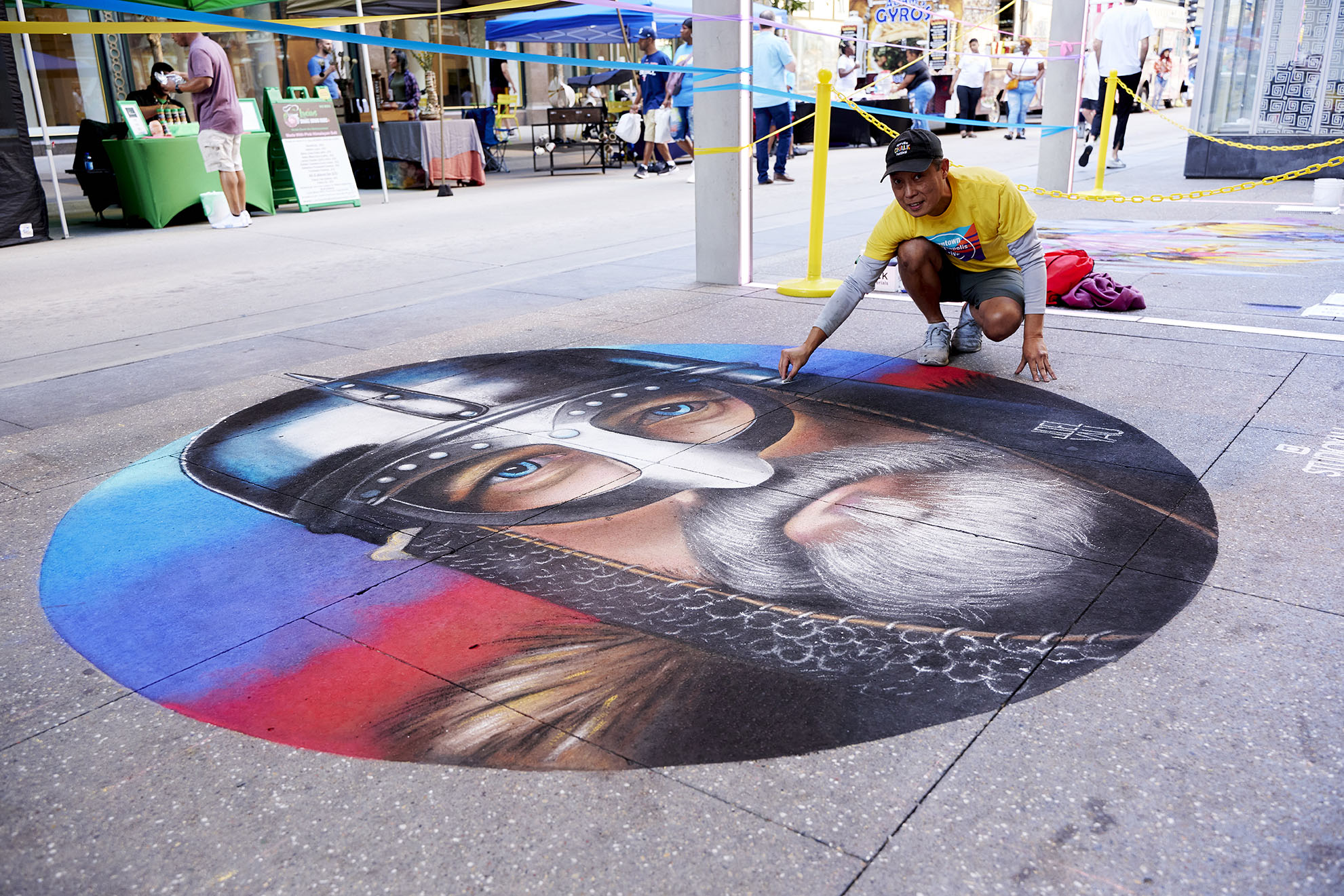 Joel Yau's completed 2022 piece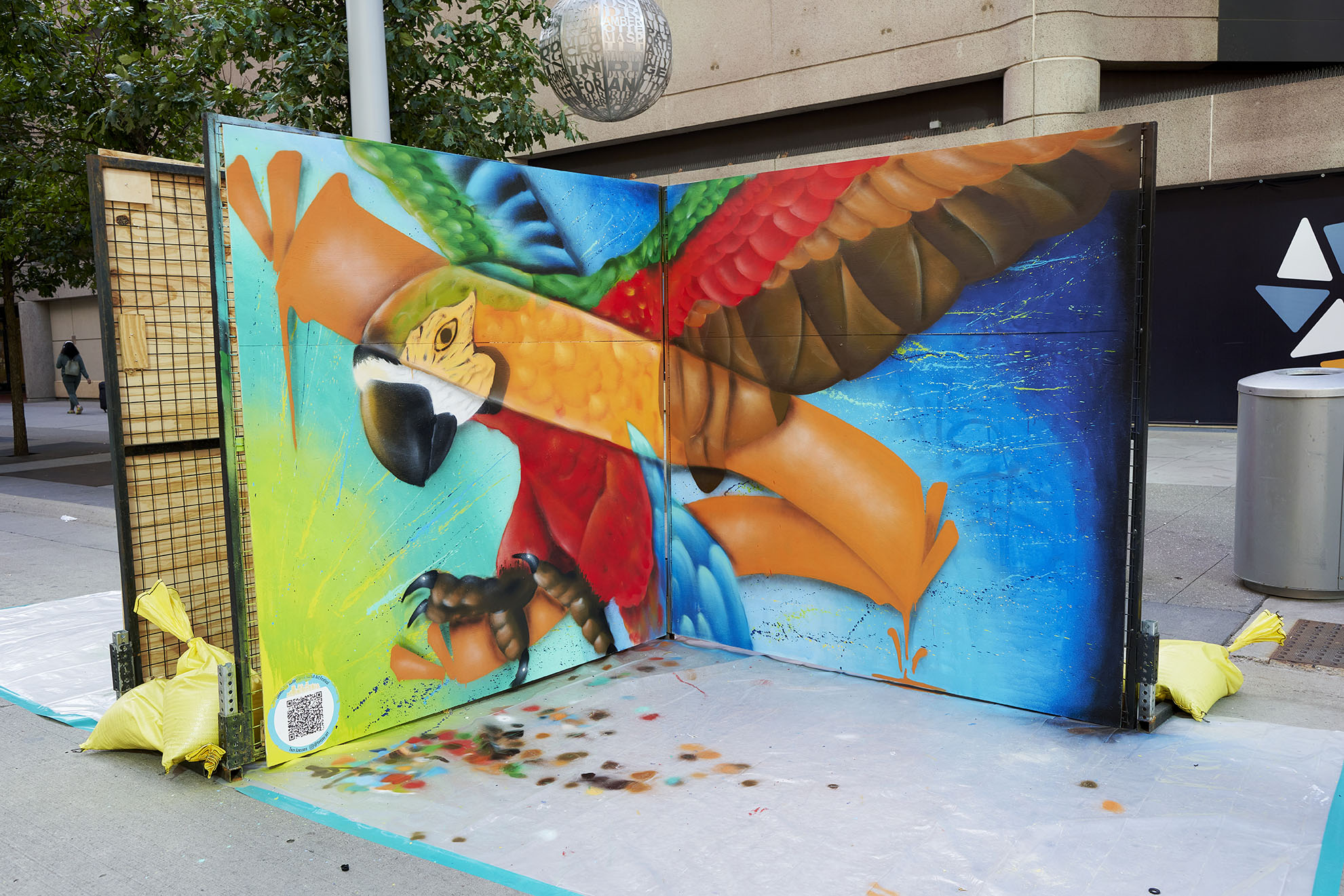 Tom Janssen's completed 2022 piece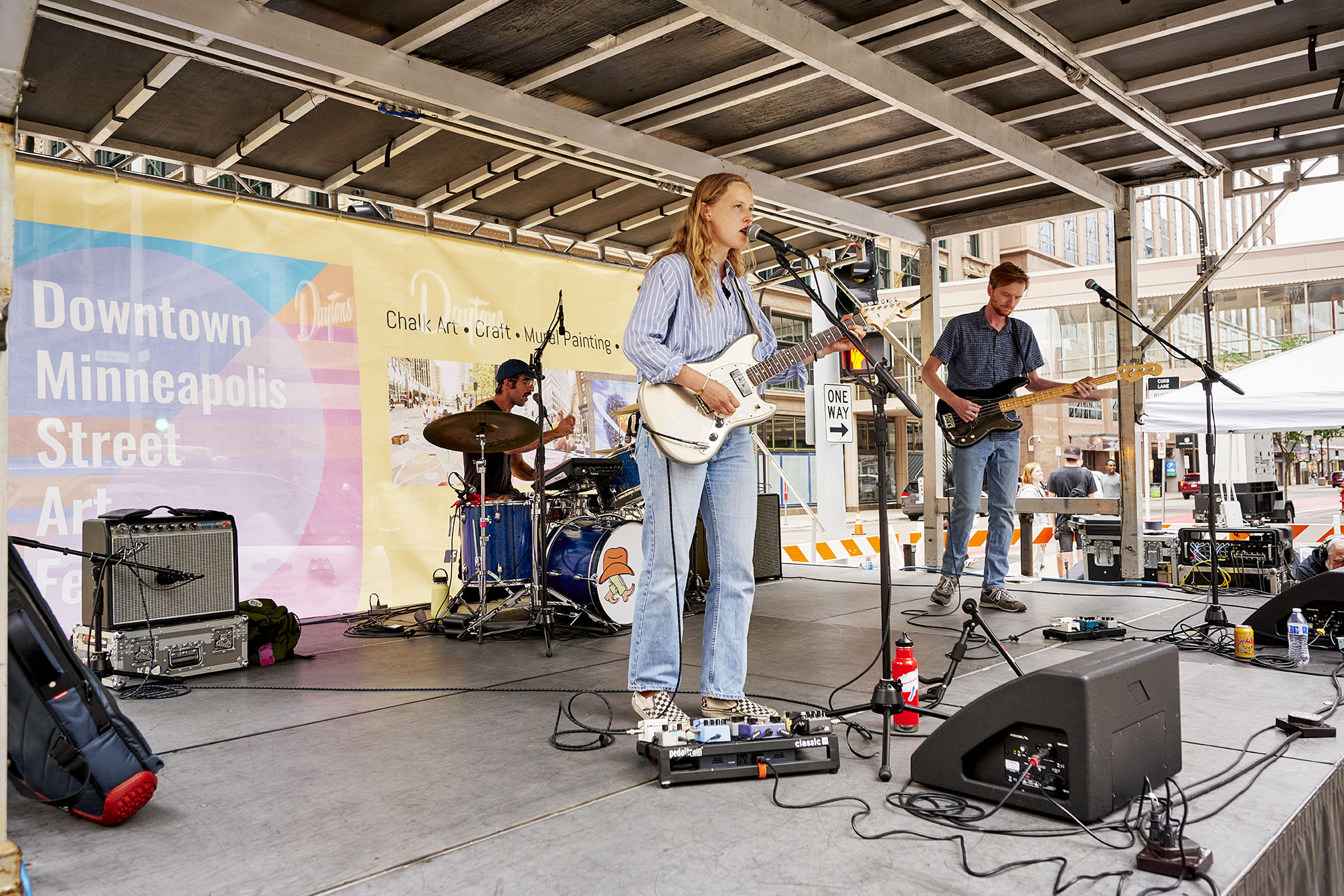 Bad Bad Hats performing at the 2022 DMSAF concert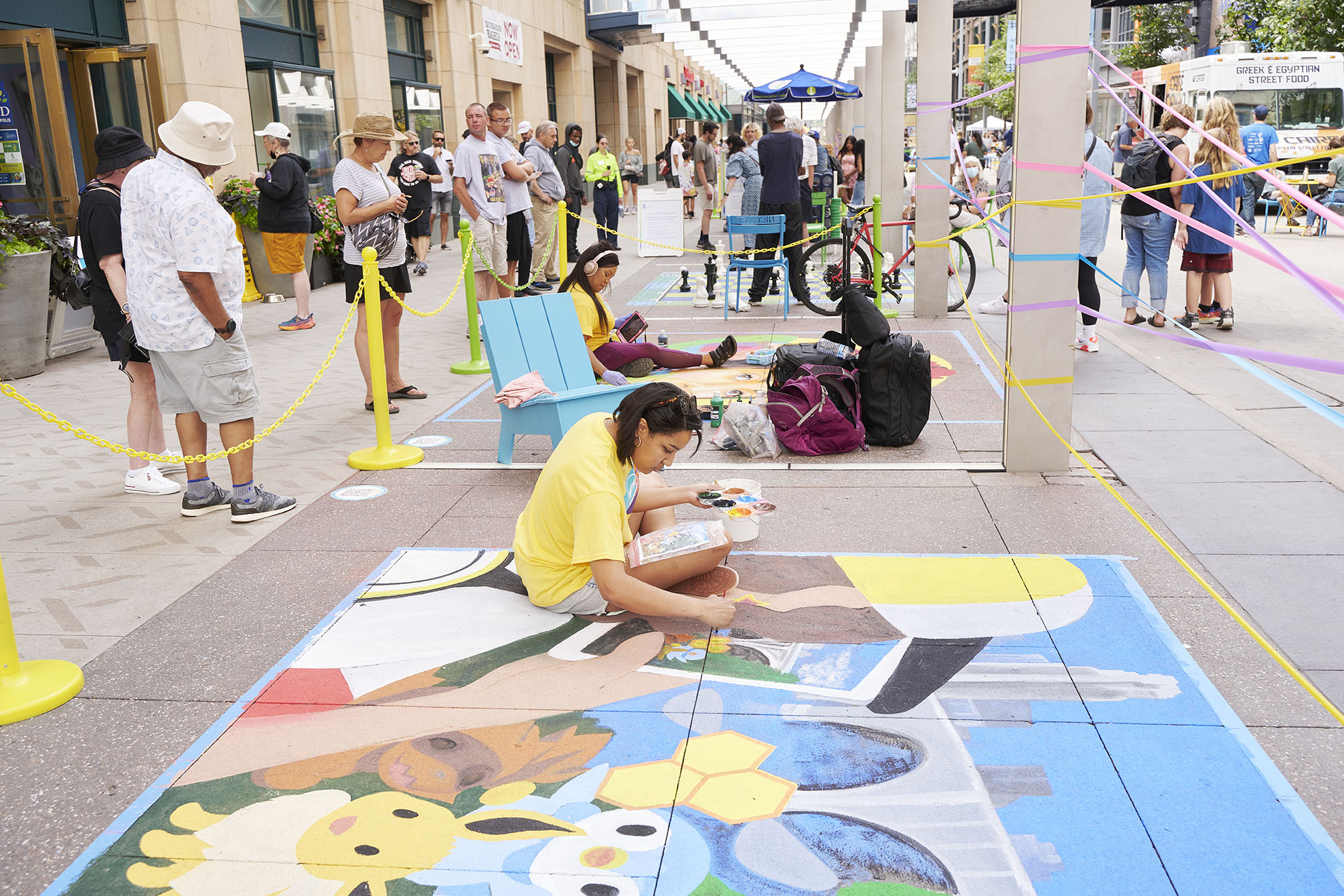 Harmony Harris and Amanda Harris-Gibbs working on their 2022 chalk pieces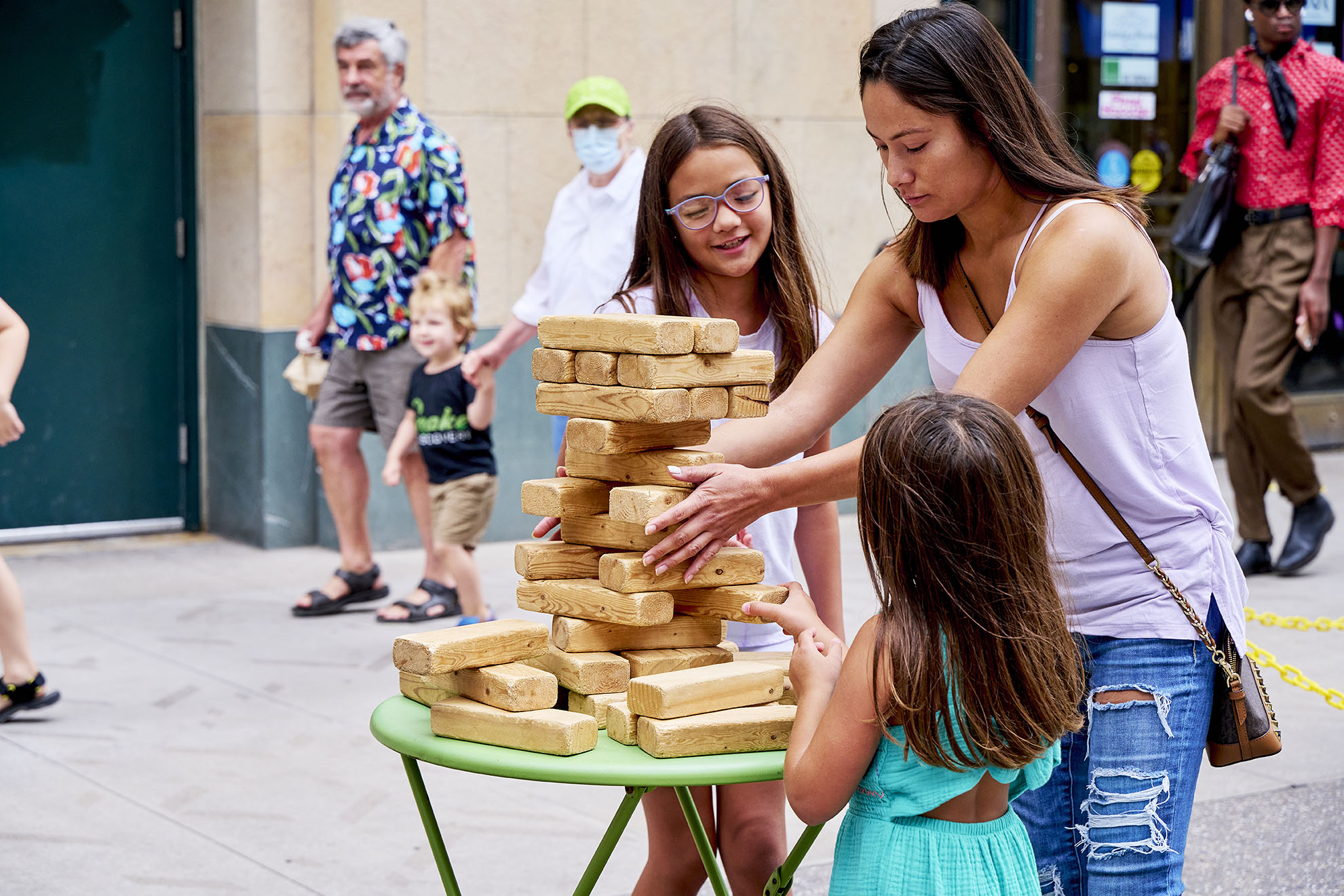 Festival goers enjoying the interactive games on Nicollet
Pedal to the Metal working on their aluminum pours
About the Festival
The Downtown Minneapolis Street Art Festival is a free and unique downtown art experience for residents and visitors that celebrates street art in all its forms. The festival takes place annually the second weekend in August and features chalk and spray art, murals, performance, craft, food and fun! We hope to see you, your friends and family for this inclusive and joyful experience in the heart of downtown Minneapolis!
Call for Volunteers
Volunteers are critical to the festival's success and provide hospitality support to participating artists and festival goers. All you need is enthusiasm for street art, our downtown streets and the diverse audience of festival goers. All volunteers will receive a coveted Downtown Mpls Street Art Festival signature t-shirt. Sign up for a volunteer shift here.
Contact
If you have any questions about artist applications, volunteer opportunities or would like more information about the Downtown Minneapolis Street Art Festival, please contact Jessica Case at jcase@mplsdid.com