The Downtown Minneapolis Street Art Festival returns

August 13 - 14!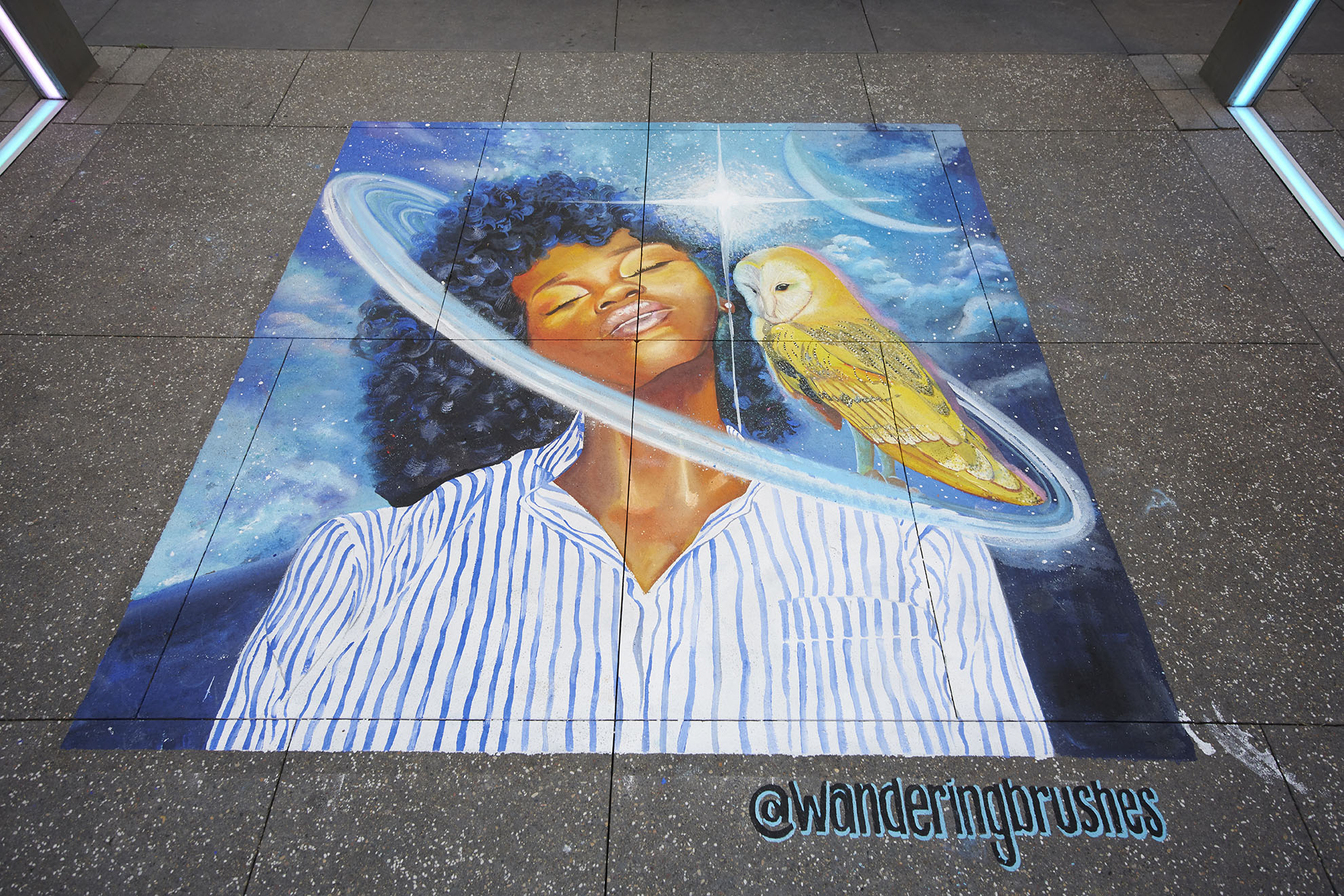 Artist Amanda-Lee Harris-Gibb's extraordinary DMSAF 2021 contribution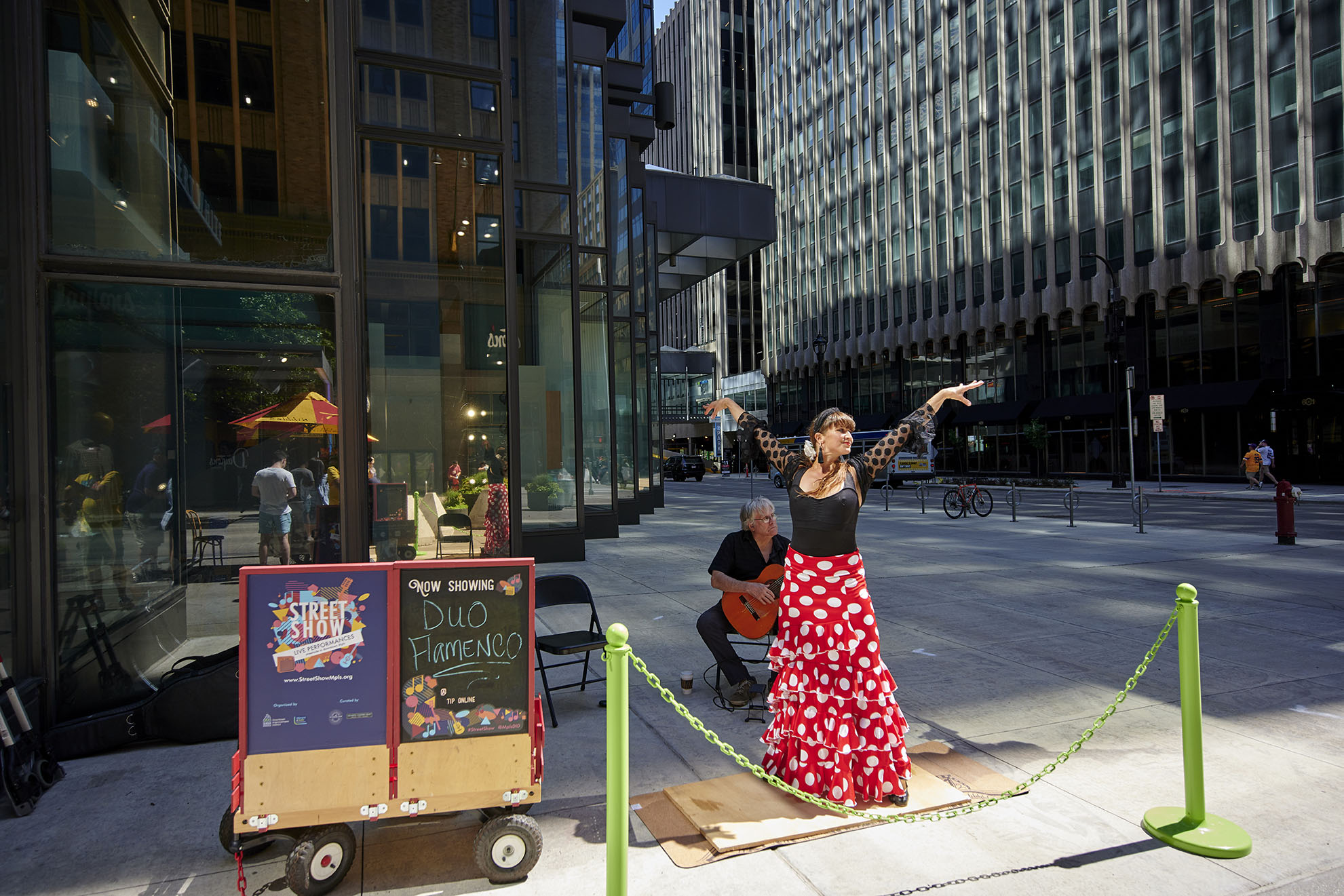 Street Show artists Duo Flamenco perform during DMSAF 2021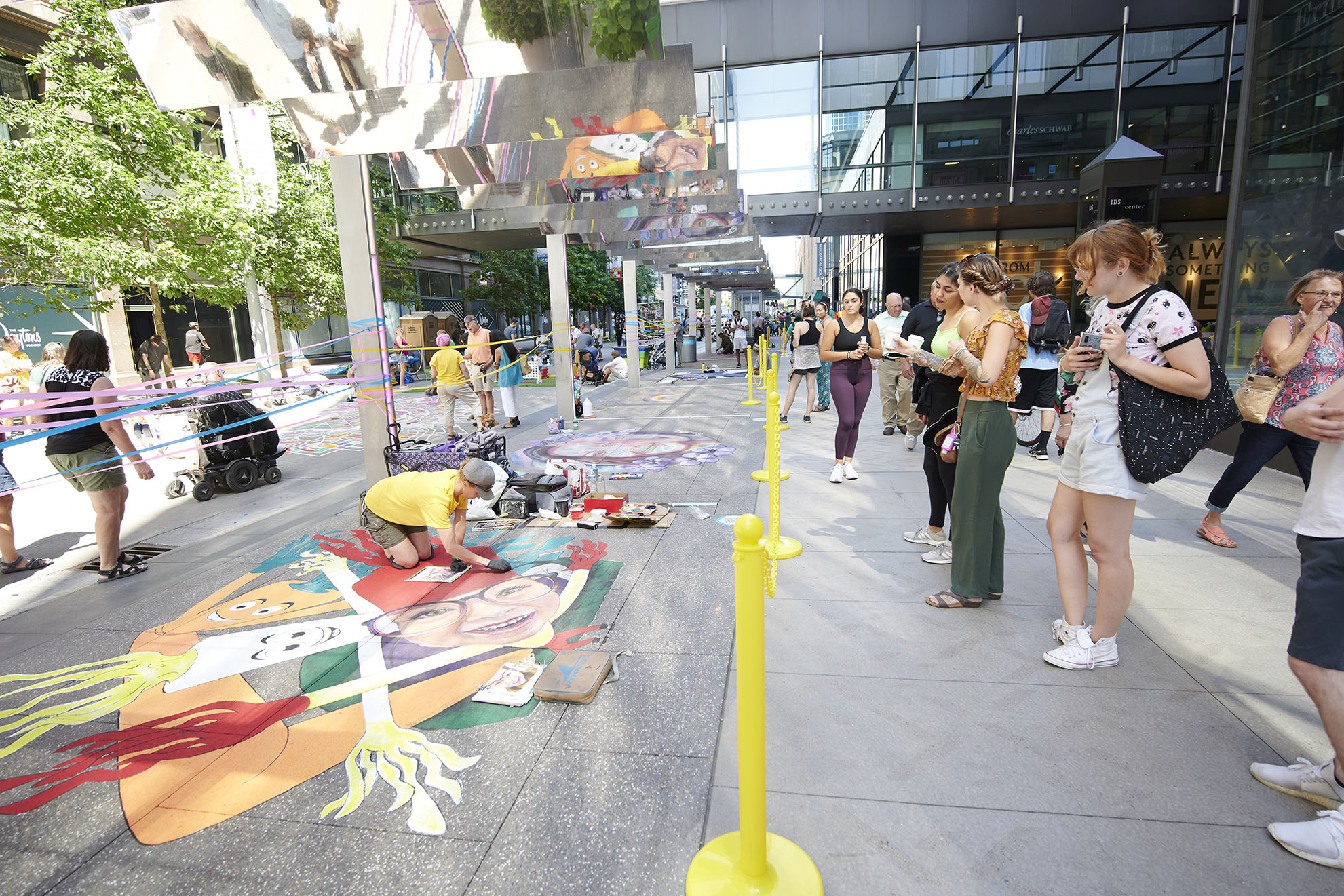 Artist Allison Severson at work during DMSAF 2021.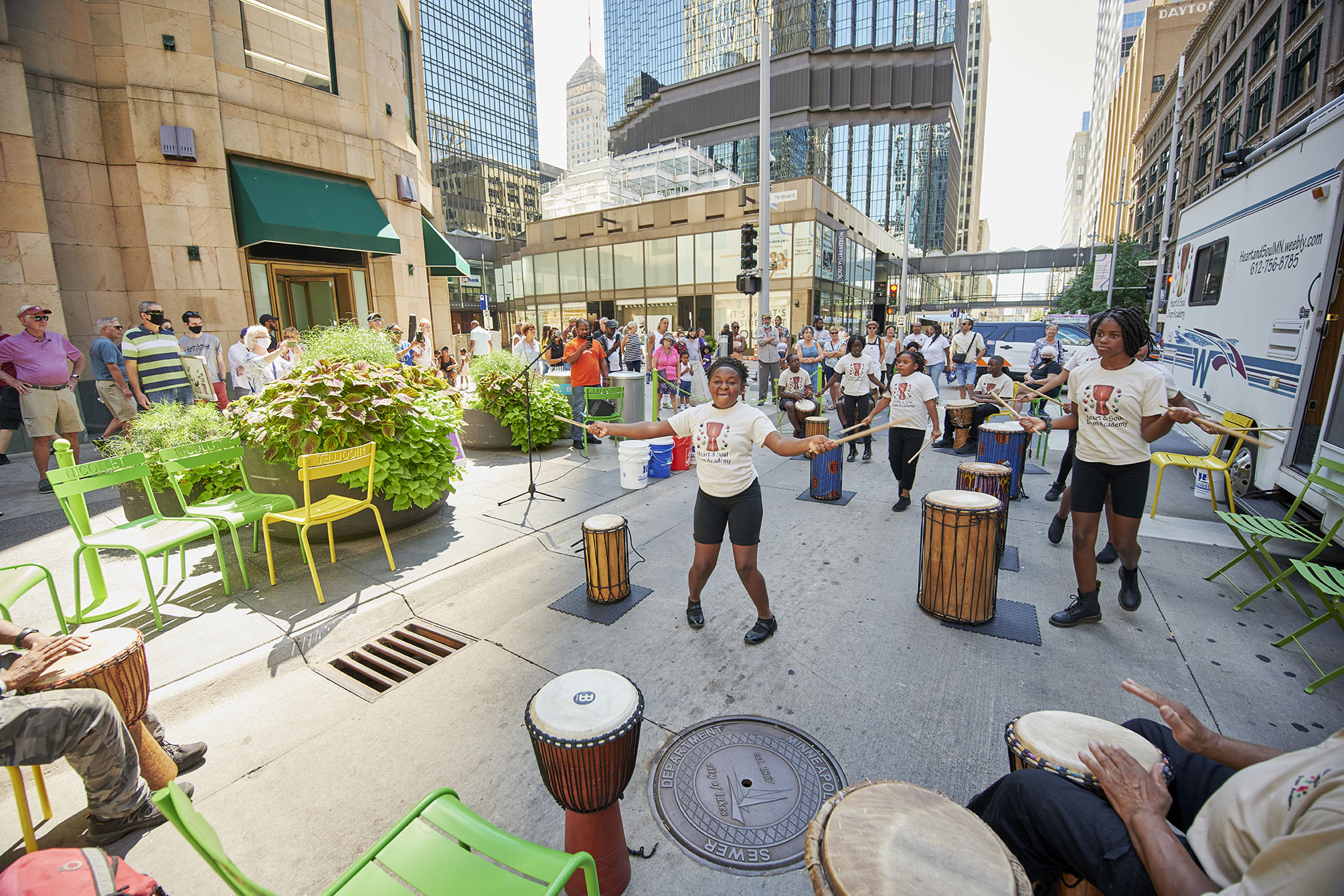 Heart & Soul Drum Academy performs during DMSAF 2021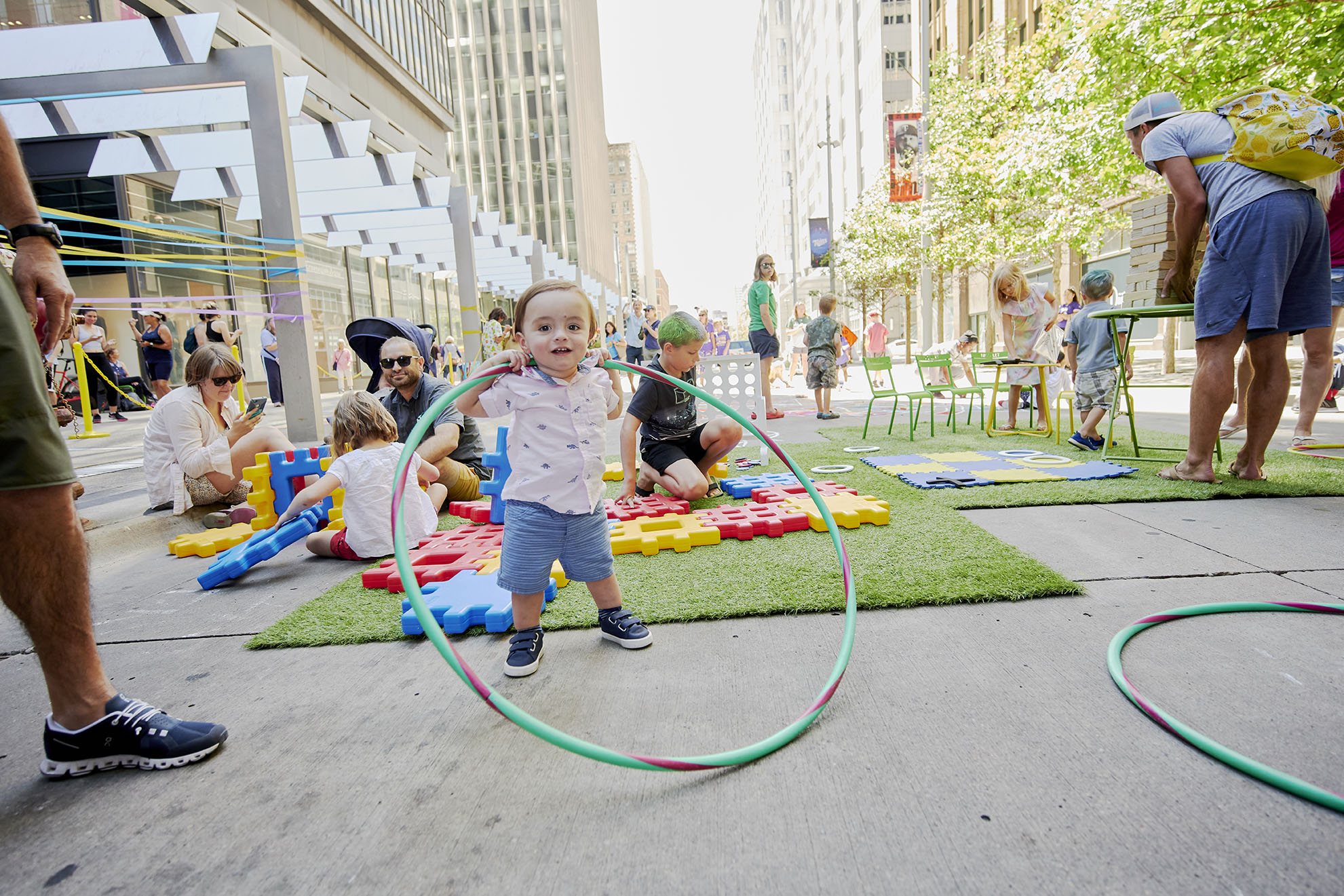 Festival goers enjoy games during DMSAF 2021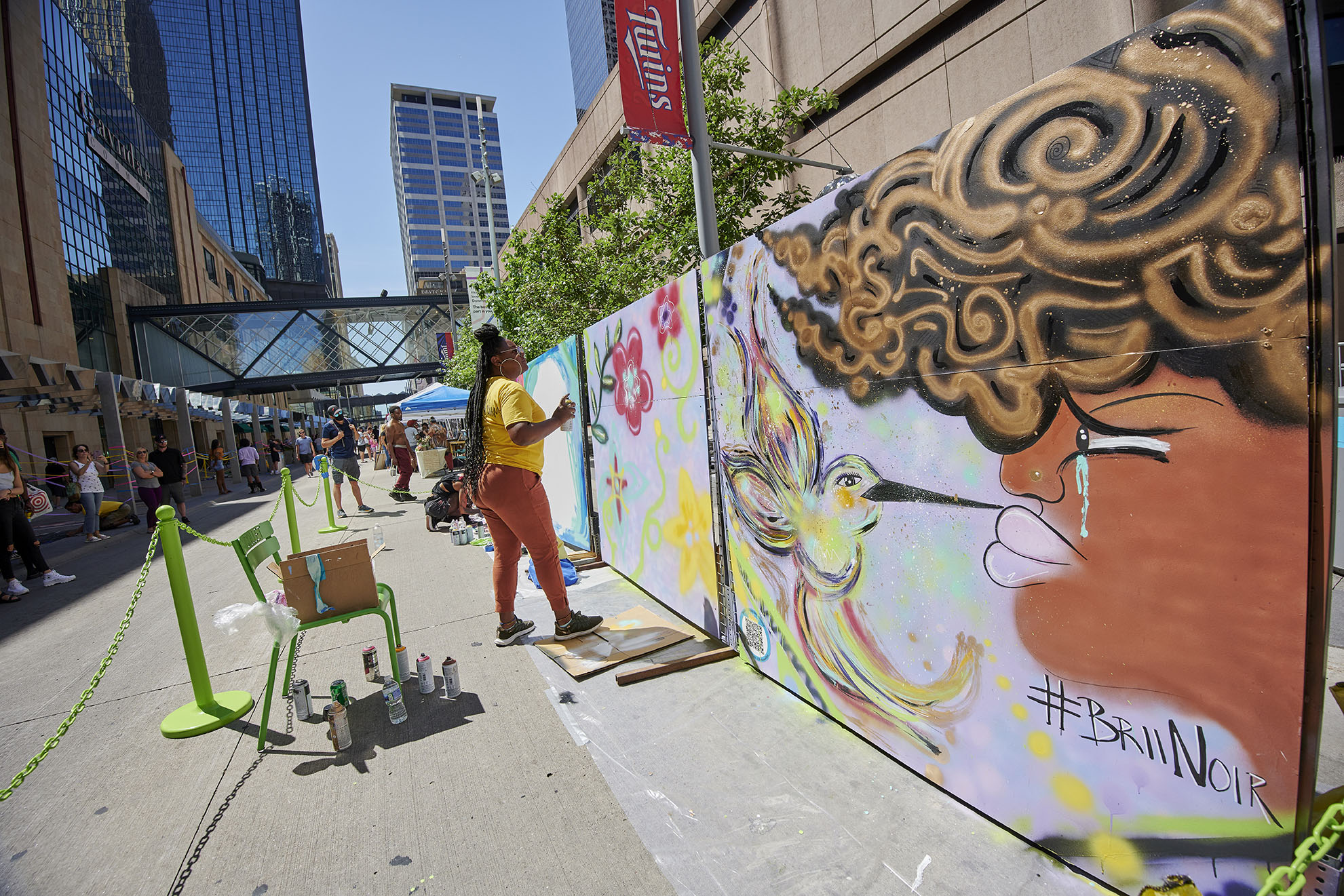 Artist Briauna William's at work during DMSAF 2021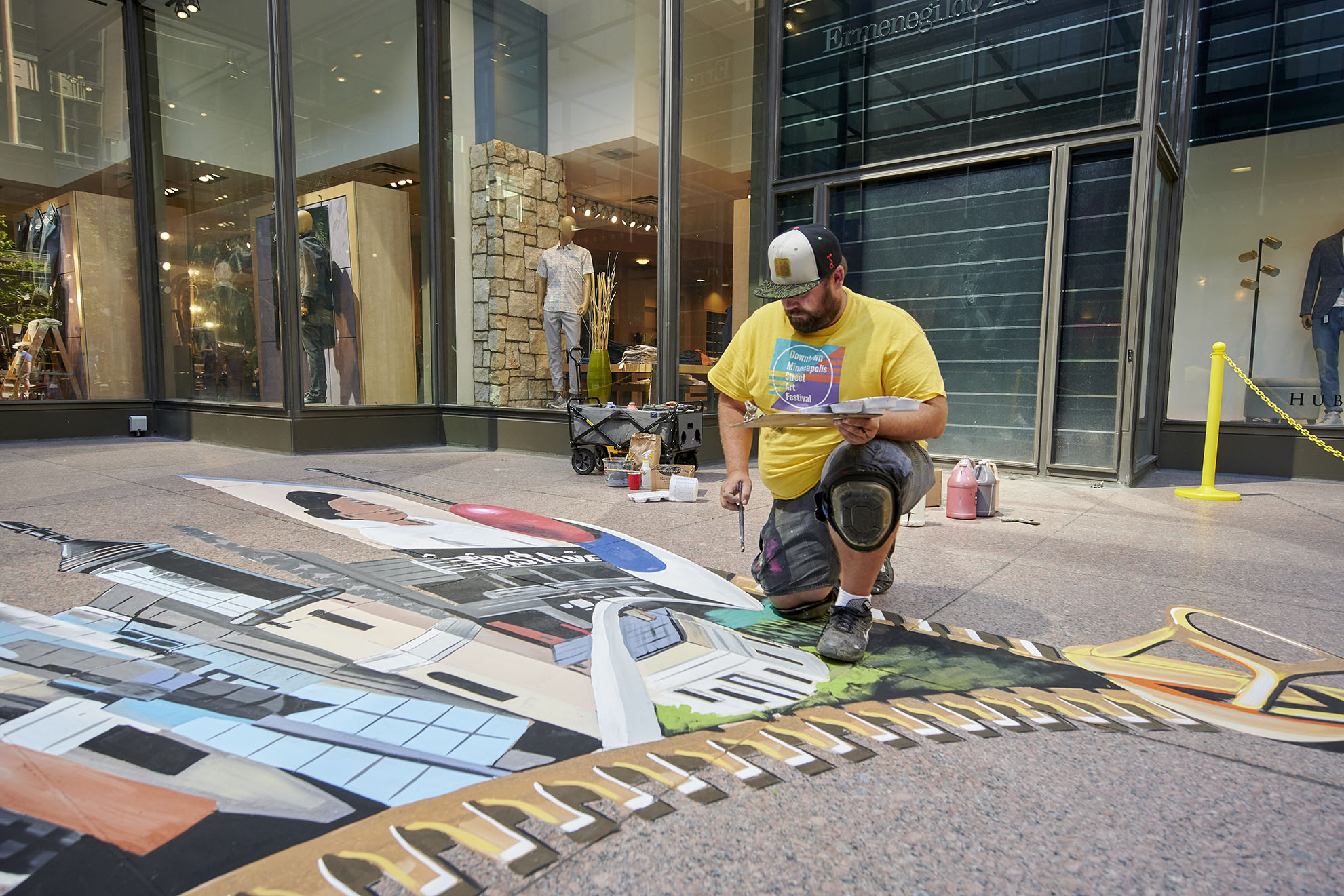 Shawn McCann's 3D piece for DMSAF 2021 features MN landmarks bursting from a zipper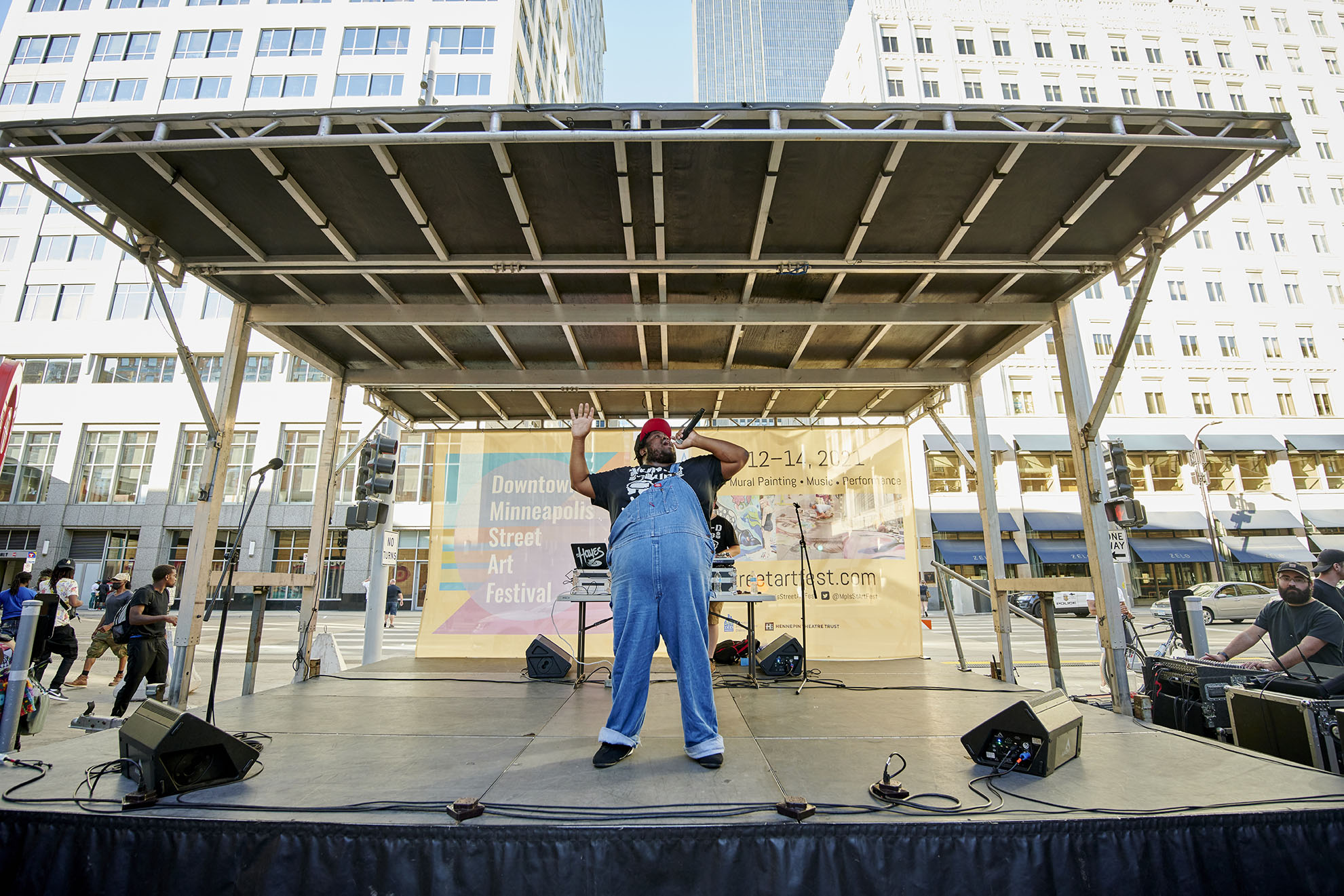 NUR-D kicked off DMSAF 2021 with a live concert on August 12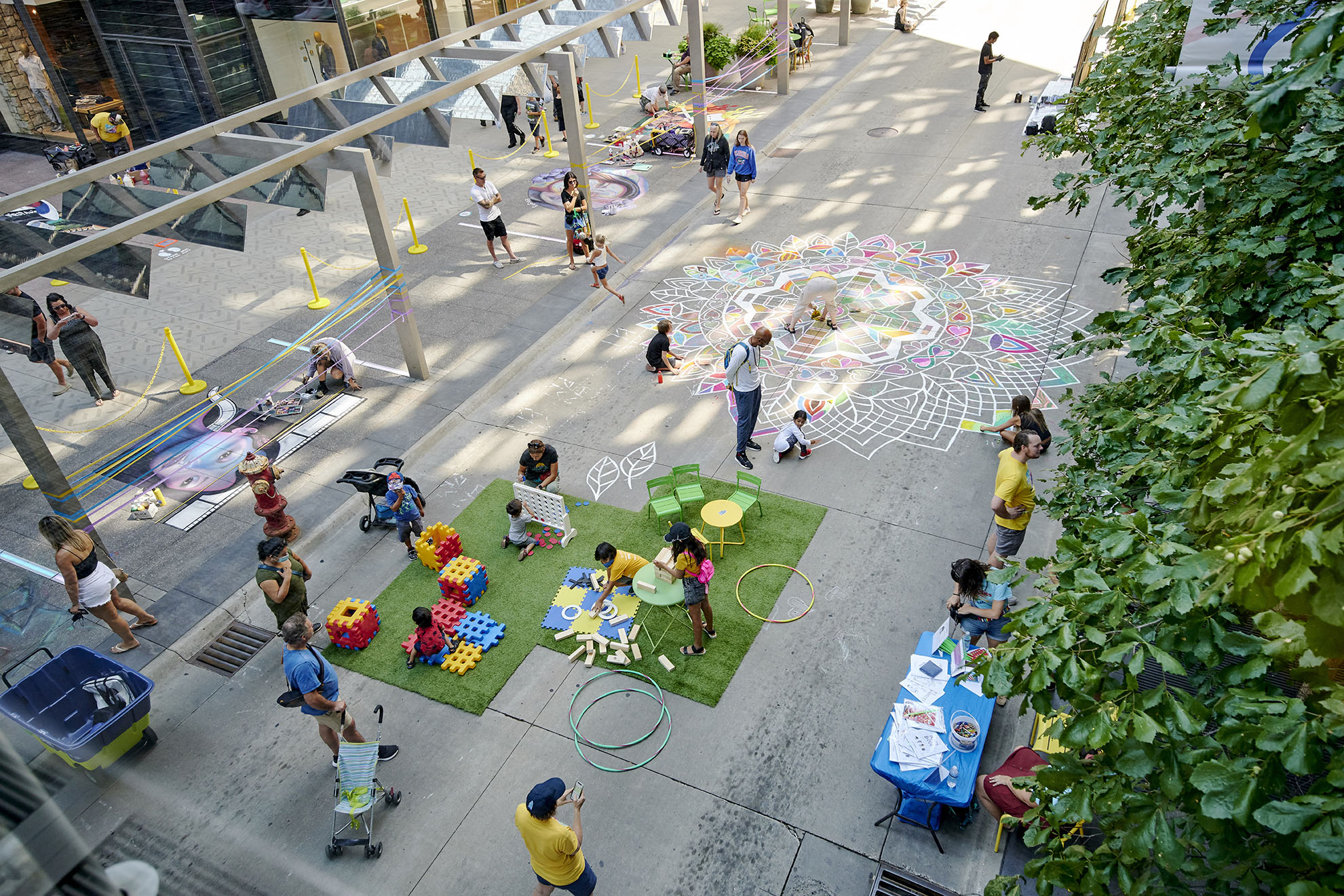 Street games and other activities delighted 2019 festival goers.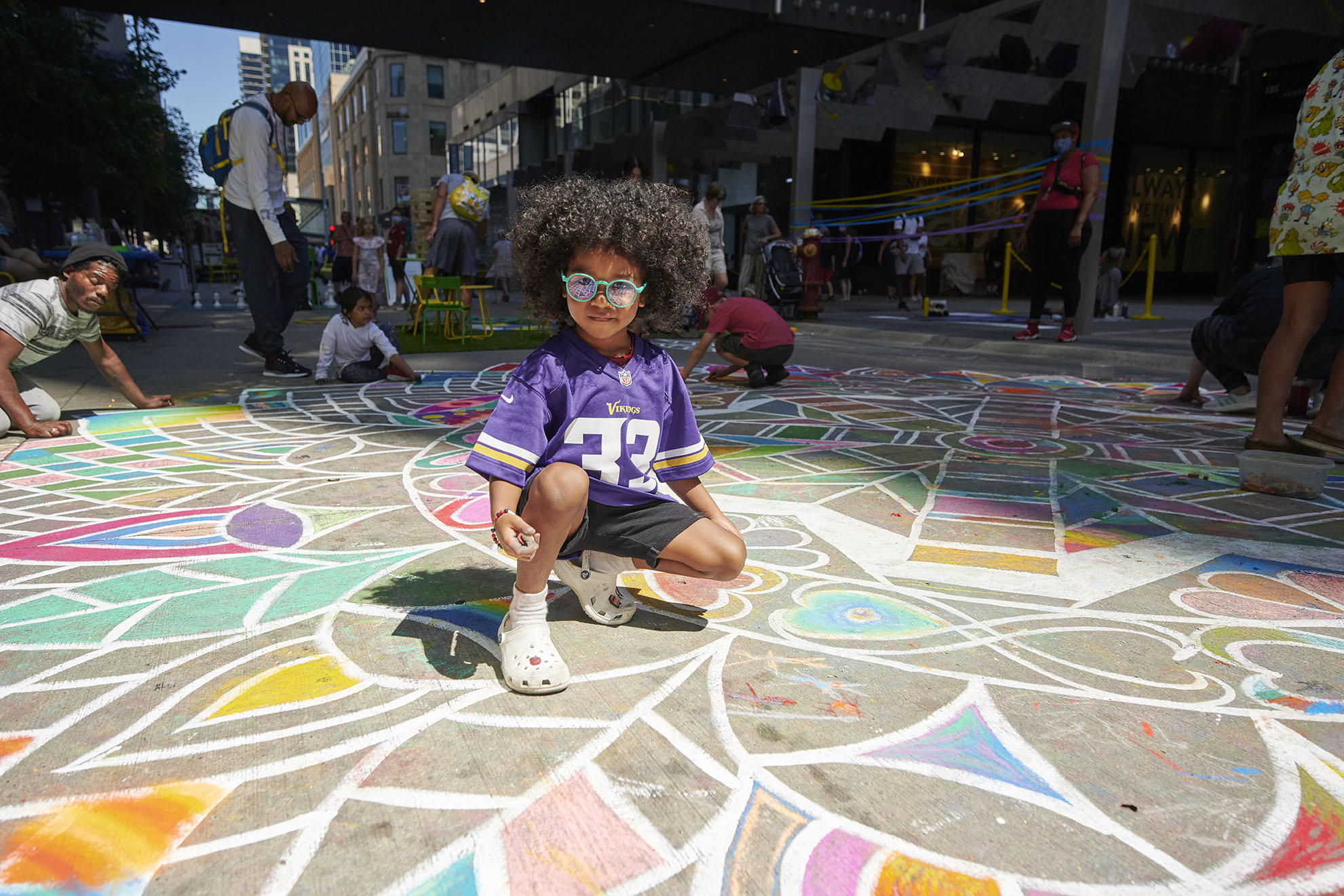 Young Vikings fan working on community mandala during DMSAF 2021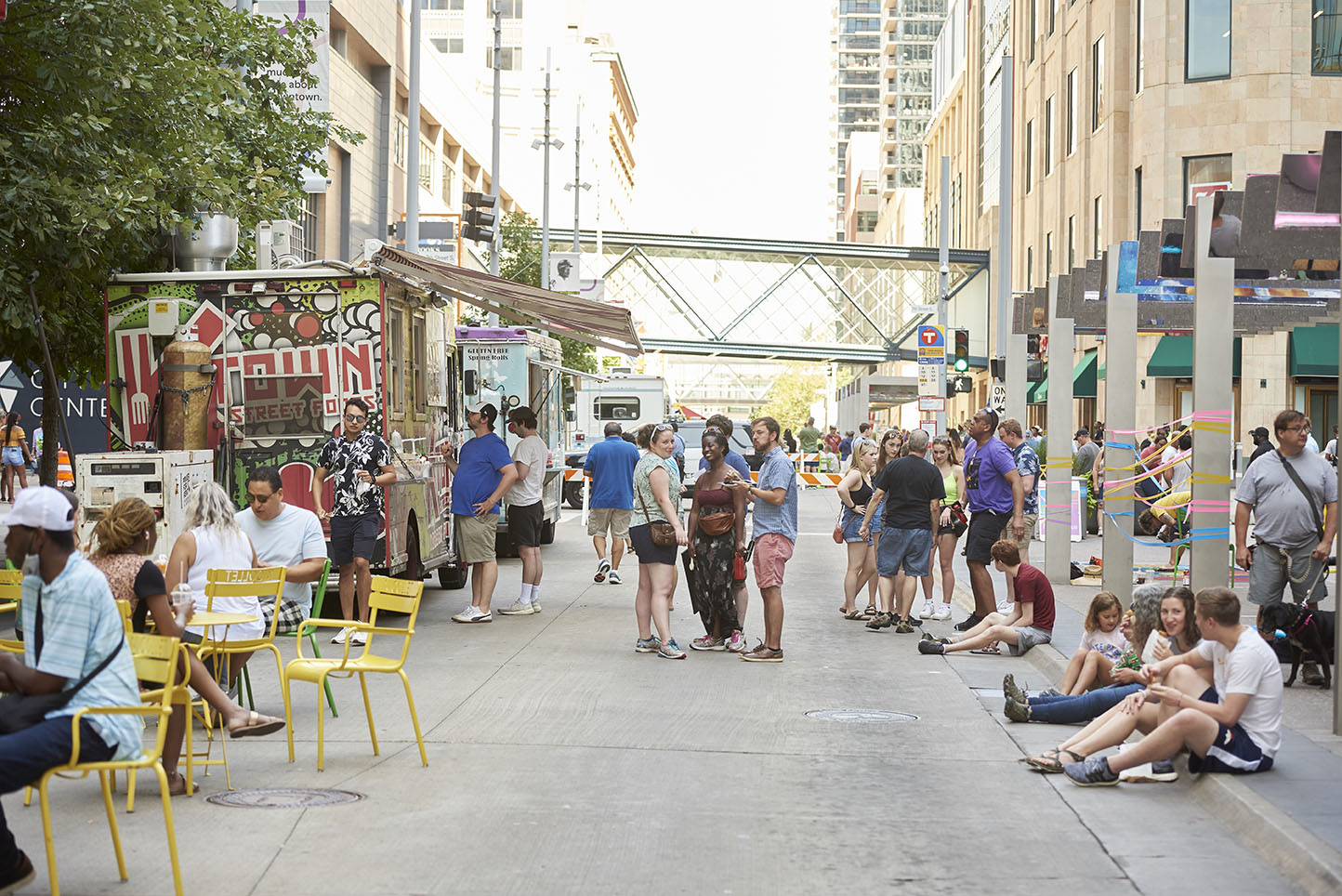 DMSAF 2021 festival goers enjoyed a wide array of fabulous street food
About the Festival
The Downtown Minneapolis Street Art Festival is a free and unique downtown art experience for residents and visitors that celebrates street art in all its forms. The festival takes place annually the second weekend in August and features chalk and spray art, murals, performance, craft, food and fun! We hope to see you, your friends and family for this inclusive and joyful experience in the heart of downtown Minneapolis!
Call for Volunteers
Volunteers are critical to the festival's success and provide hospitality support to participating artists and festival goers. All you need is enthusiasm for street art, our downtown streets and the diverse audience of festival goers. All volunteers will receive a coveted Downtown Mpls Street Art Festival signature t-shirt. Sign up for a volunteer shift here.
Contact
If you have any questions about artist applications, volunteer opportunities or would like more information about the Downtown Minneapolis Street Art Festival, please contact Dickie Olson at dolson@mplsdid.com.