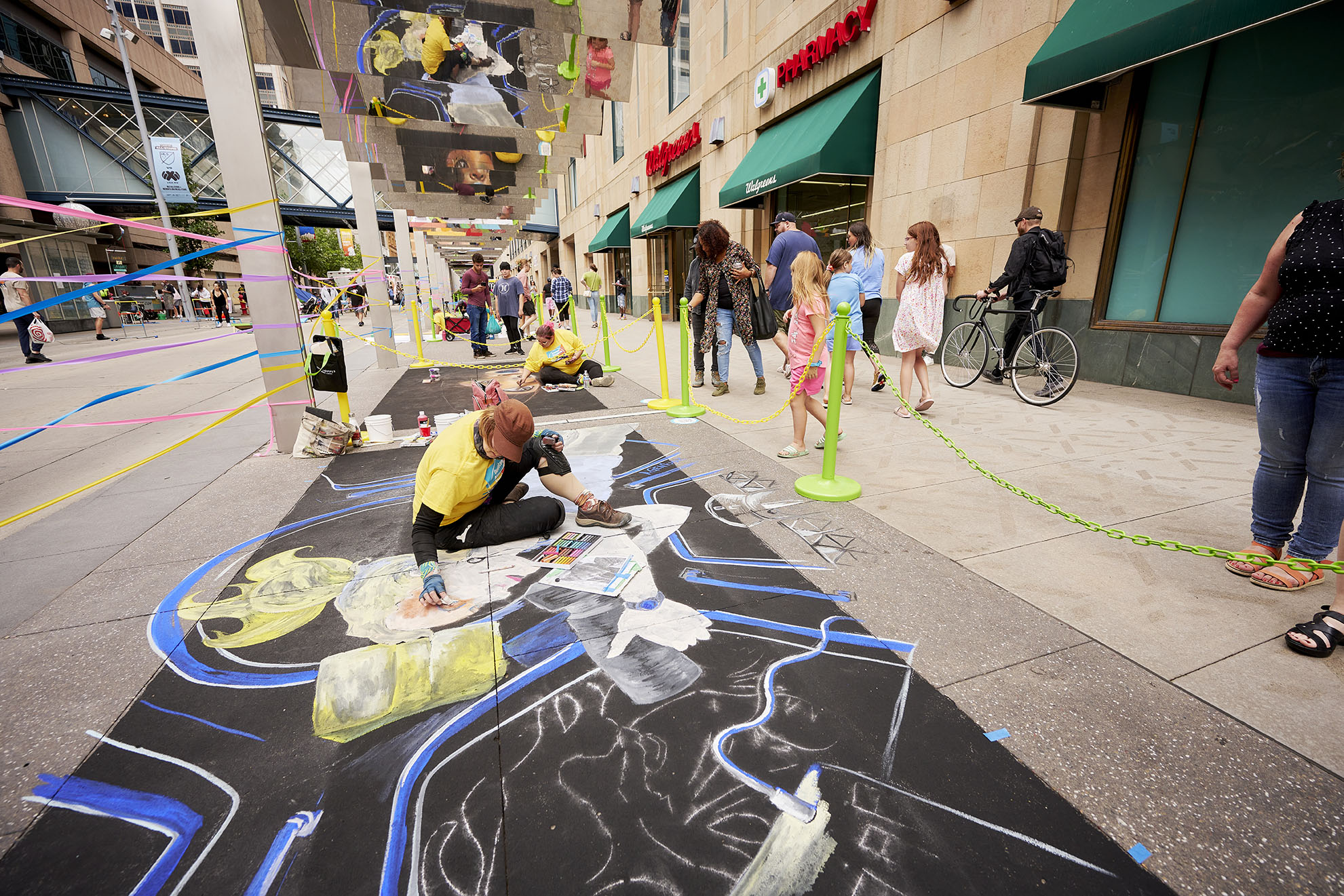 Artists hard at work during the 2022 festival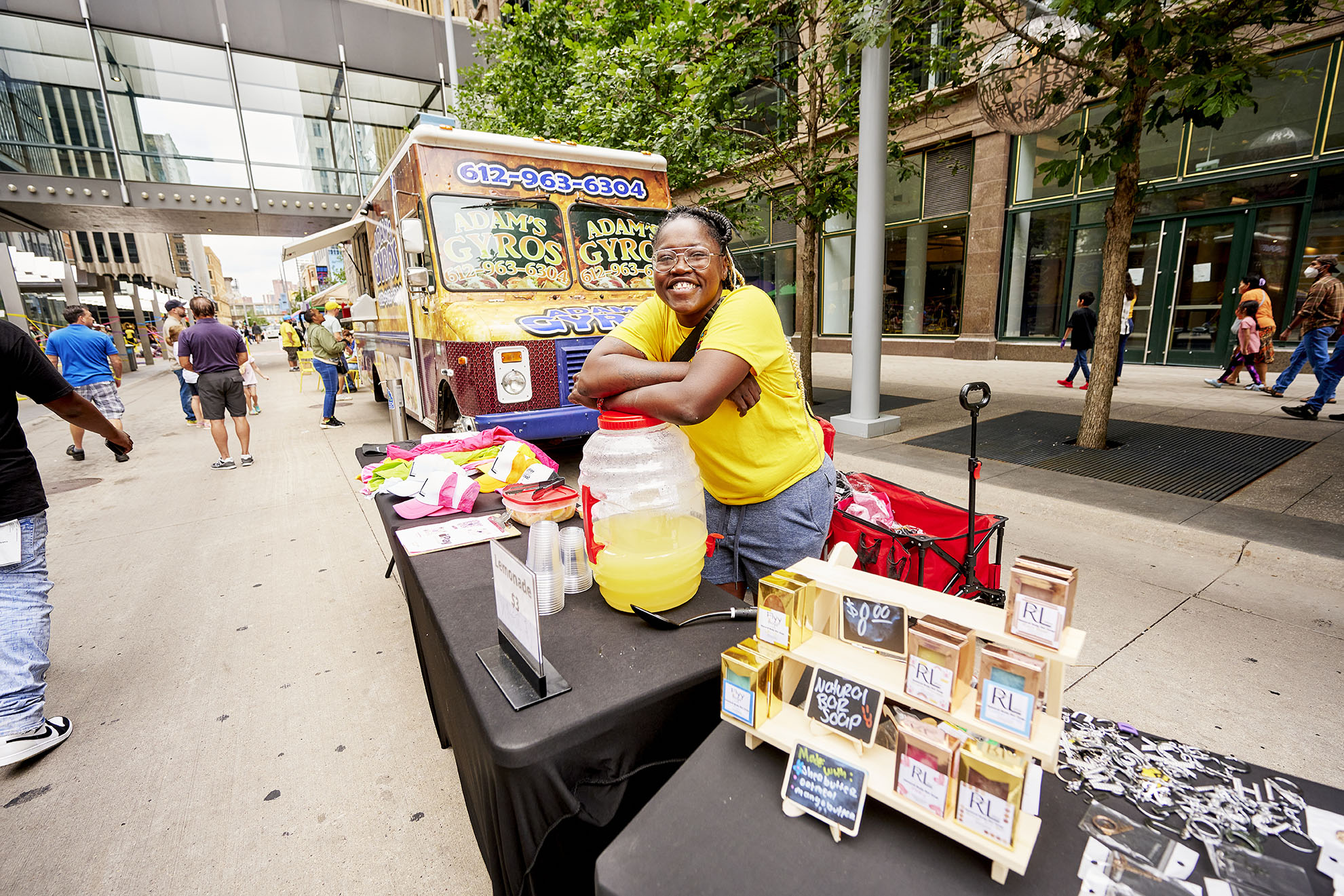 Vendor at the festival edition Makers Market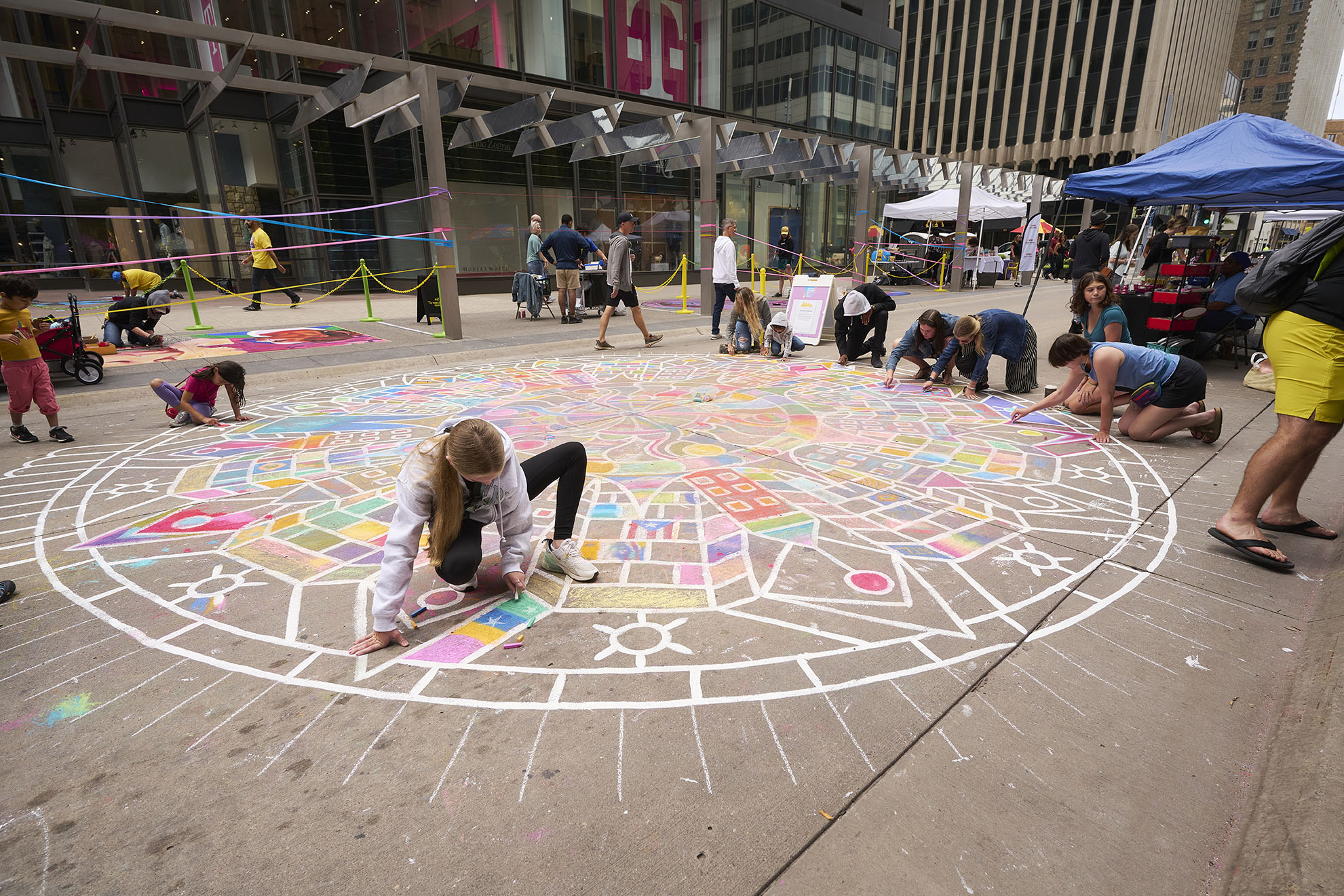 Working on the 2022 Community Mandala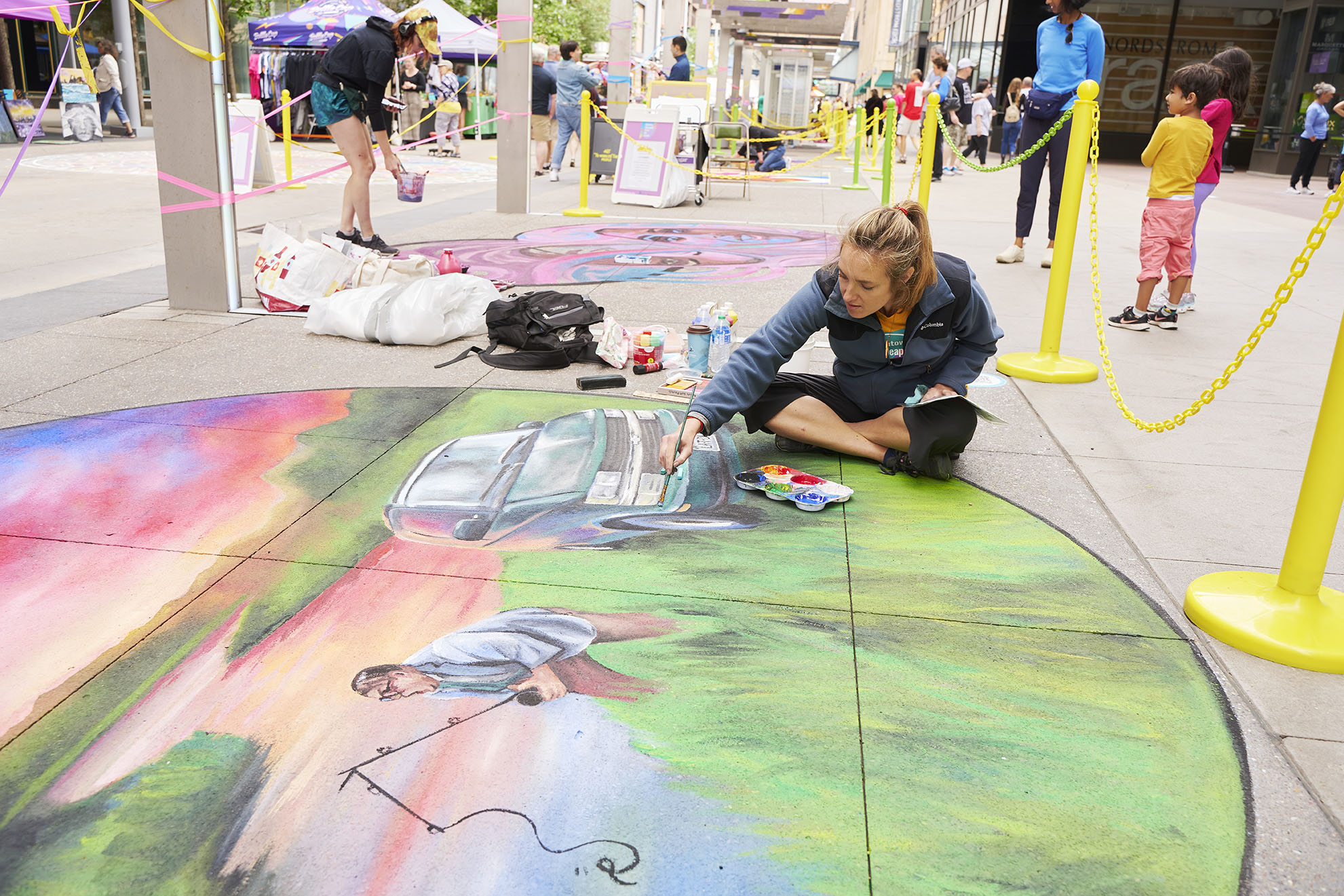 LeAnna Wurzer working on her 2022 piece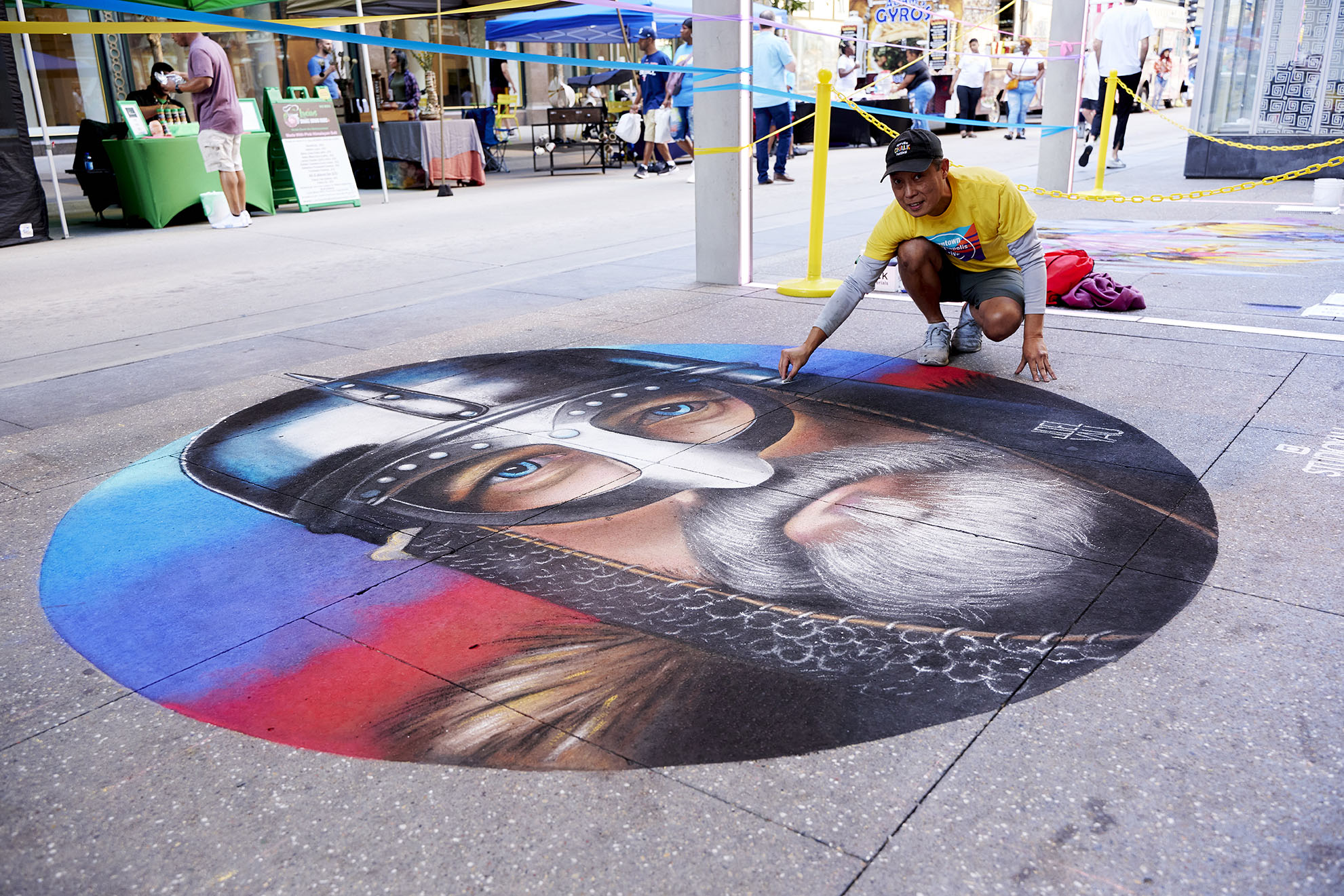 Joel Yau's completed 2022 piece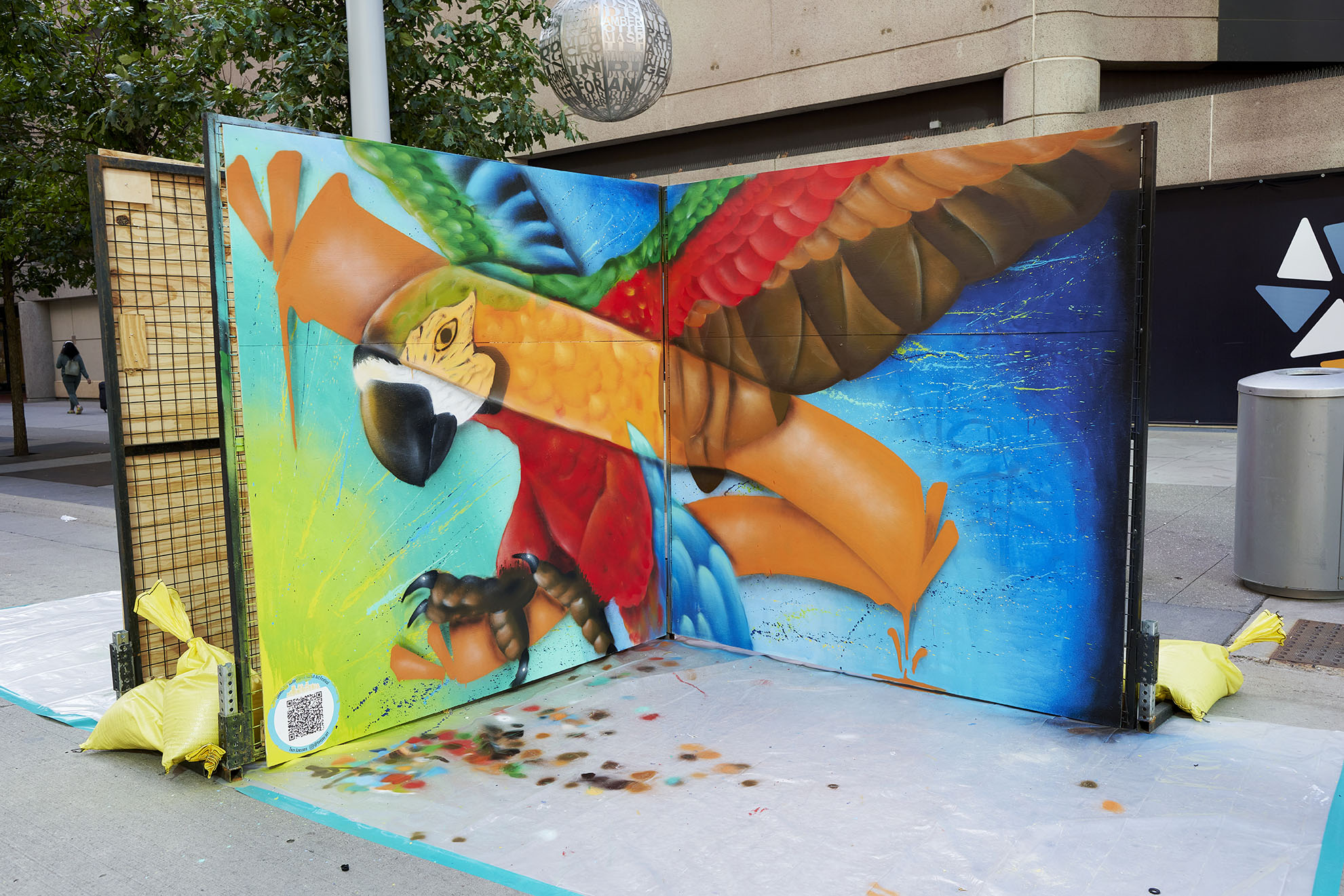 Tom Janssen's completed 2022 piece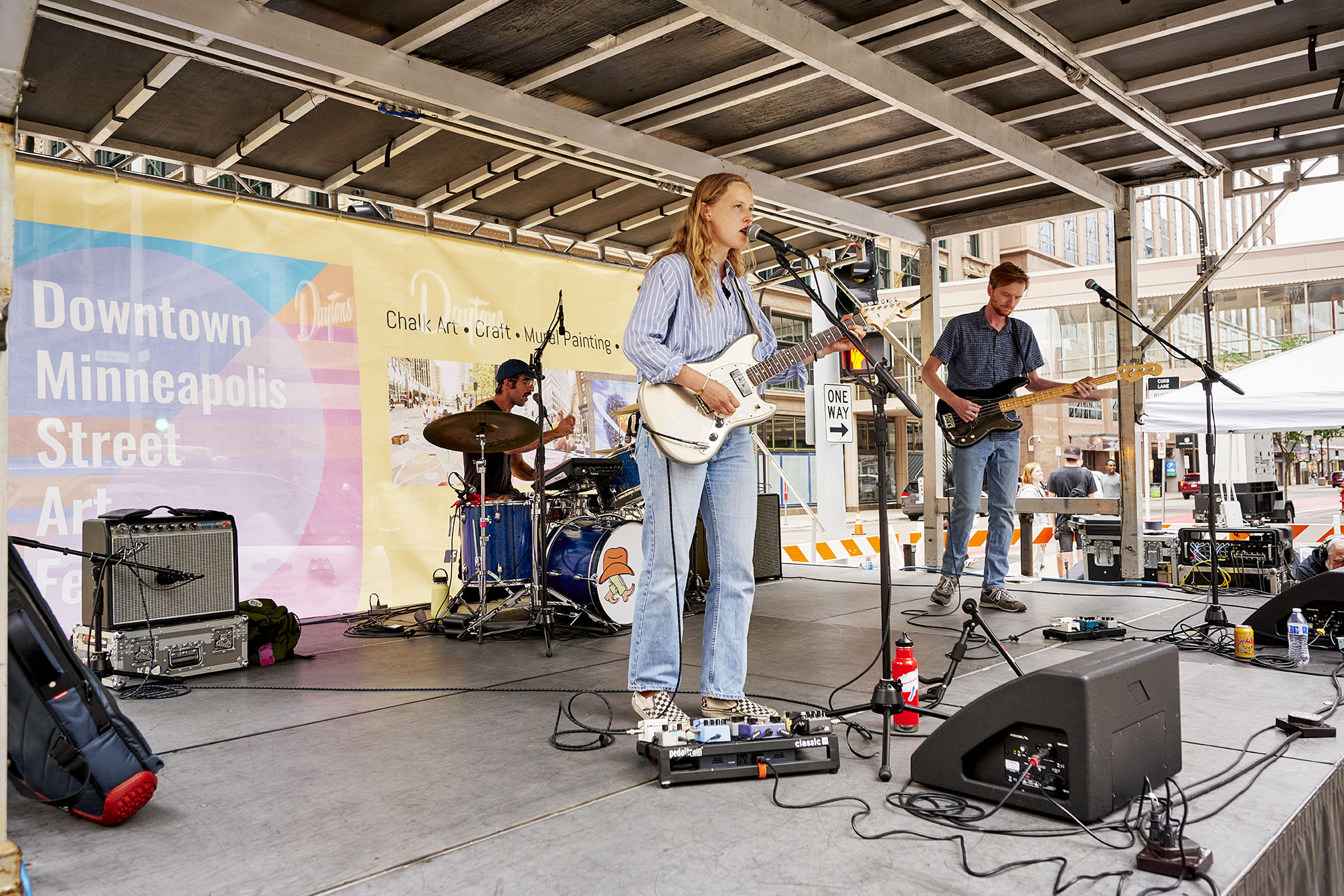 Bad Bad Hats performing at the 2022 DMSAF concert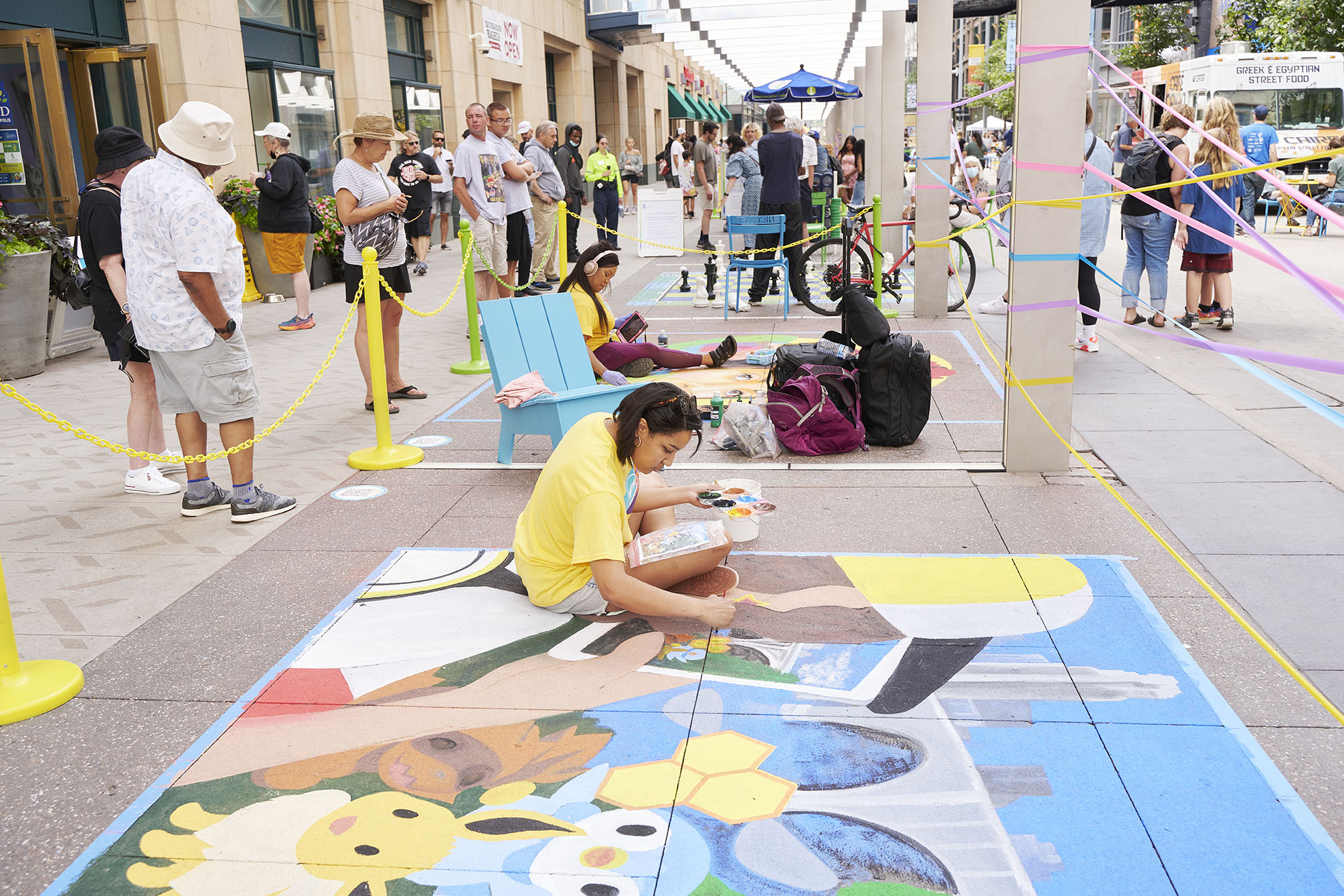 Harmony Harris and Amanda Harris-Gibbs working on their 2022 chalk pieces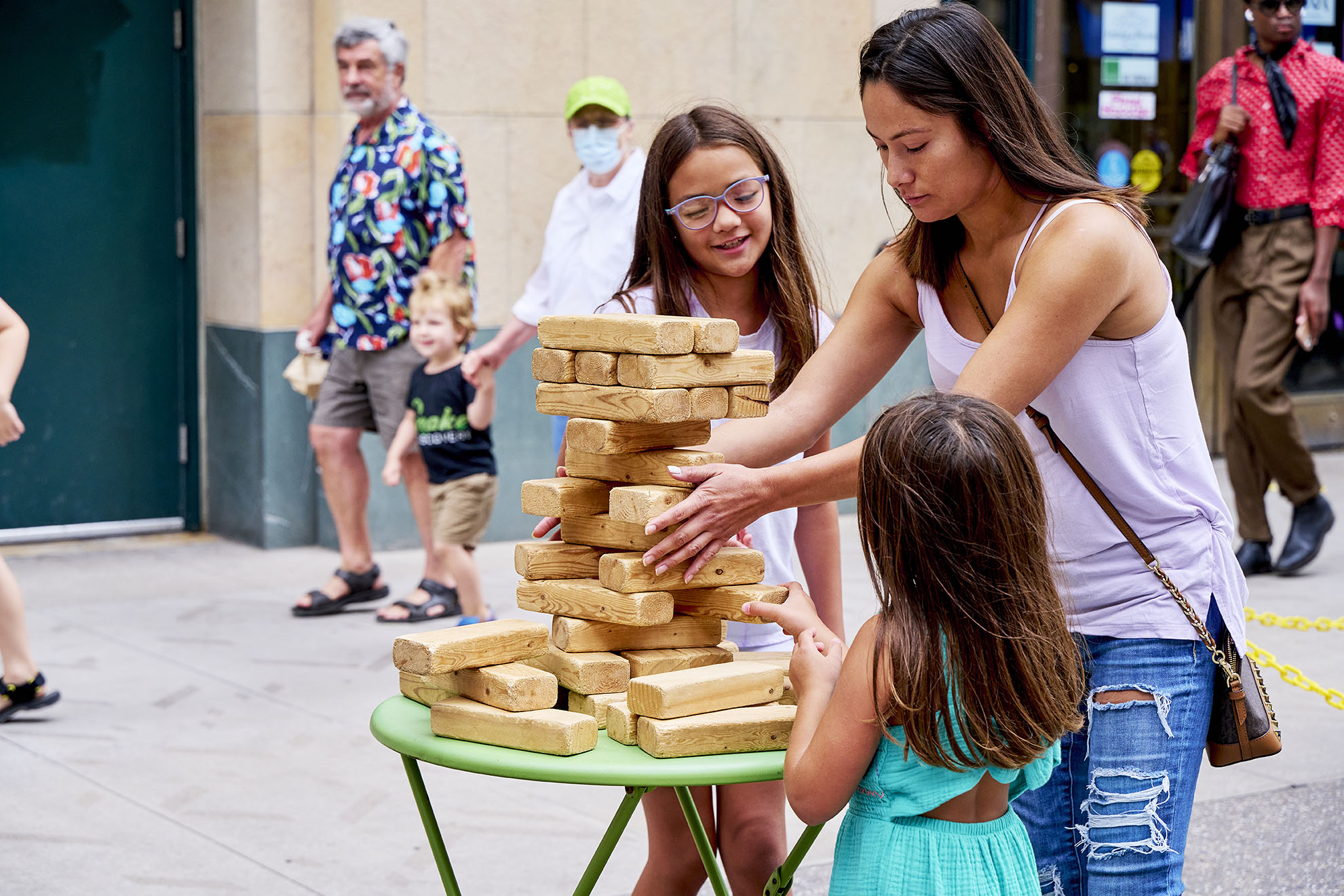 Festival goers enjoying the interactive games on Nicollet
Pedal to the Metal working on their aluminum pours
About the Festival
The Downtown Minneapolis Street Art Festival is a free and unique downtown art experience for residents and visitors that celebrates street art in all its forms. The festival takes place annually the second weekend in August and features chalk and spray art, murals, performance, craft, food and fun! We hope to see you, your friends and family for this inclusive and joyful experience in the heart of downtown Minneapolis!
Call for Volunteers
Volunteers are critical to the festival's success and provide hospitality support to participating artists and festival goers. All you need is enthusiasm for street art, our downtown streets and the diverse audience of festival goers. All volunteers will receive a coveted Downtown Mpls Street Art Festival signature t-shirt. Sign up for a volunteer shift here.
Contact
If you have any questions about artist applications, volunteer opportunities or would like more information about the Downtown Minneapolis Street Art Festival, please contact Dickie Olson at dolson@mplsdid.com.